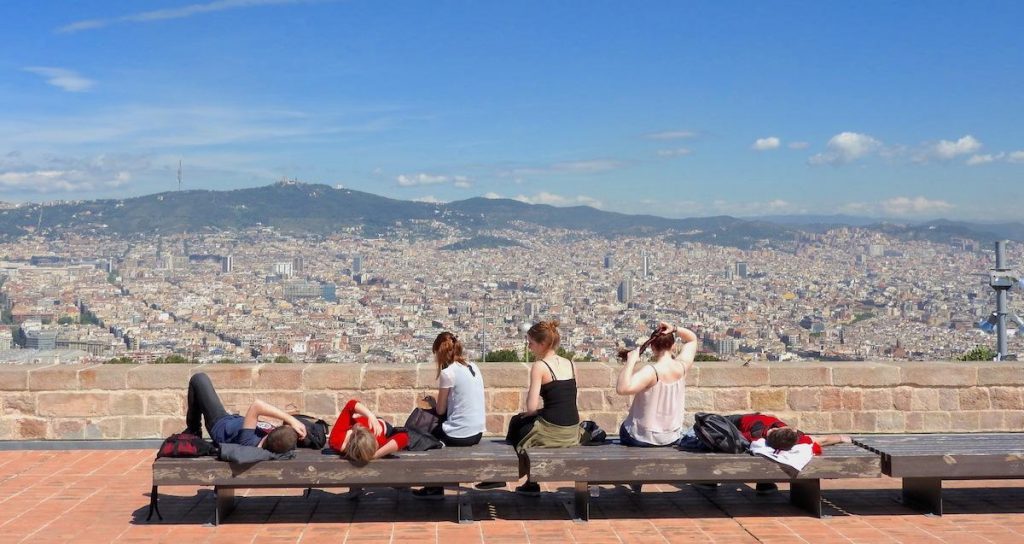 One of the most visited cities in Europe, Barcelona boasts world class art and cultural attractions, great shopping, buzzing nightlife and enough dining options to please every budget and palate. The 2021 Spanish Grand Prix is on May 7-9.

April 17 UPDATE: The 2021 Spanish Grand Prix will be held behind closed doors, with no spectators' present. More information.
Gothic Quarter
Take a walk down La Rambla, the city's most famous street, where you will find some of the best shopping in the city. Close by is the fascinating old Gothic quarter, a labyrinth of narrow streets opening onto pretty squares. The area is home to some of the best tapas bars in the city, plus restaurants, bars and cool shops with everything from clothes to local art. Be vigilant in La Rambla and the Gothic quarter, as these areas are ground zero for Barcelona's notorious pickpockets
Barcelona Beaches
The city has around 4 km of sandy beaches – the perfect place to spend a morning before a bit of culture, tapas or shopping in the afternoon. Barceloneta beach is the most entertaining spot, with artists, singing donut sellers and people building all kinds of weird and wonderful sand dune sculptures. It's not the cleanest, though. Bogatell is quieter and cleaner, and Nova Icária is the trendiest. All have a good supply of seafood bars for lunch.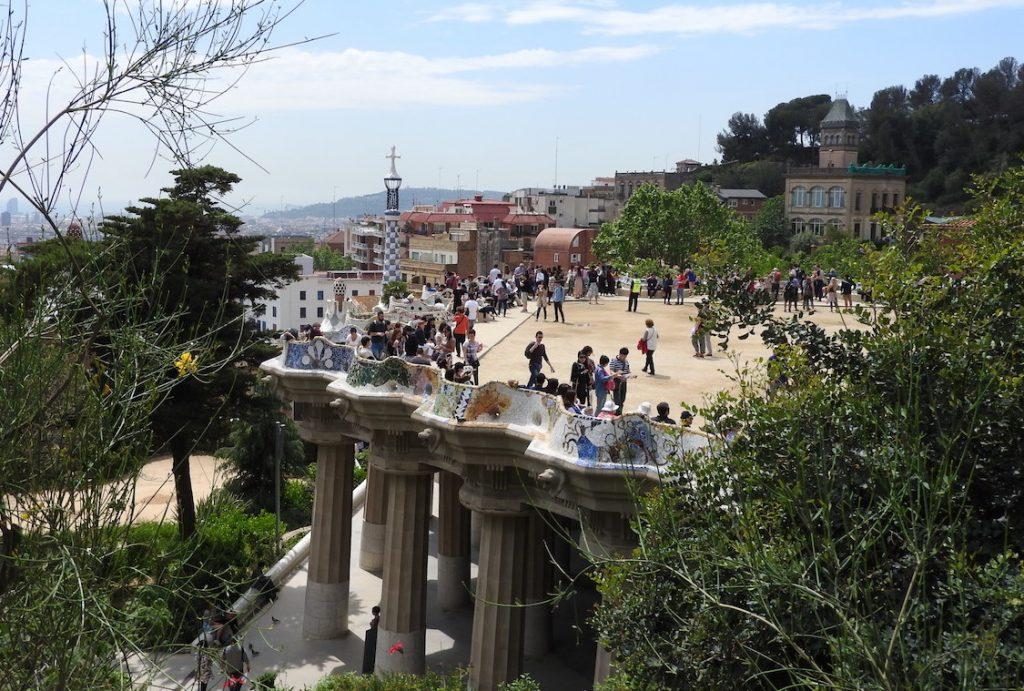 Sagrada Familia
They say you can't rush a masterpiece, and Gaudí's iconic building is no exception. This architectural marvel has been under construction since 1882, and work on the building is expected to continue for up to another twenty years! Entrance cost starts at €20, but you can also buy tickets with access to the basilica's towers for €33. Click here for more information.
Parc Guell
Visit Antoni Gaudí's modernist wonderland in the La Salut area of the city, and marvel at his vision for a private suburb with public spaces – an exuberant medley of mosaic staircases, esplanades, mythical sculptures and classical colonnades. The easiest way to get to the park is on the green L3 metro line; get off at either the Vallcarca or Lessops stop and follow the crowds (it's a 15 minute walk from both stations). You can walk around the park for free or enter the 'monumental core' for €10. Click here to learn more.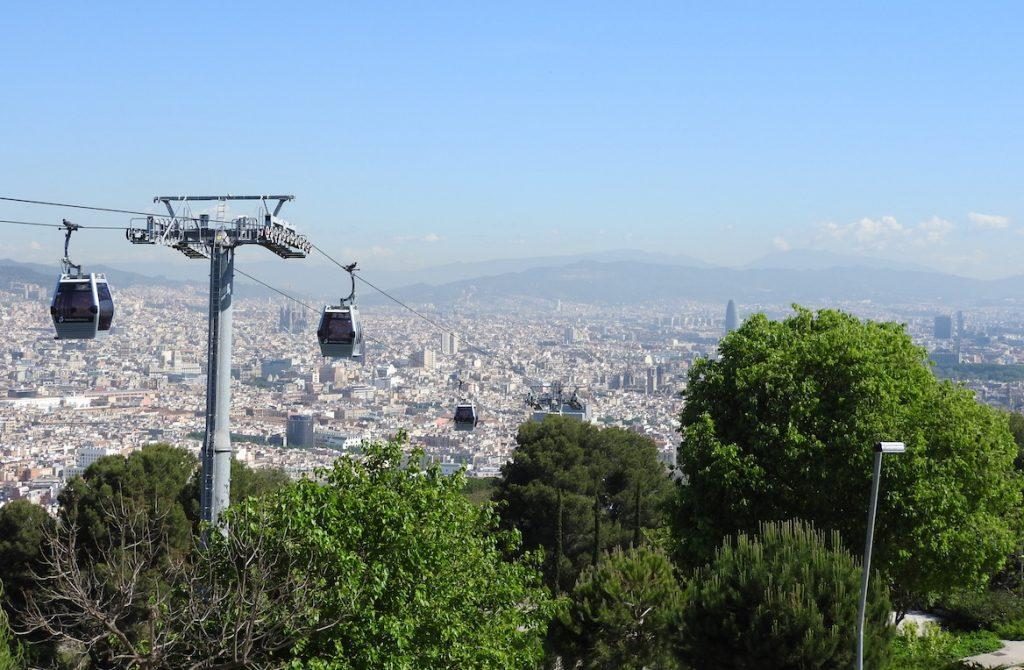 Montjuic Mountain
Work off that tapas binge with an energetic day out climbing Montjuïc Mountain ('Mountain of the Jews'), where you can take in some spectacular views over the city. Remarkably close to the center, Montjuïc is best accessed from the Paral-lel metro station (lines L2 and L3), where you can take a funicular half way up the hill (no extra ticket required). From there, the Montjuïc cable car (Telefèric de Montjuïc) is the best way to get to the top. If the weather is good, we recommend buying a single ticket to the top for €8.40 and walking back down (return tickets cost €12.70). Montjuïc Castle at the top of the hill (entrance €5) is worth checking out for the amazing views. On the way back down, you can walk around the stunning botanical gardens created especially for the 1992 Olympic Games and also check out the Olympic swimming and diving pools.
This area of Montjuïc once boasted a street circuit which hosted the Spanish Grand Prix four times between 1969 and 1975, before being deemed too unsafe for F1 cars to race around. There's little evidence that the track ever existed, but you can still roughly follow the route of the track. Check out this map which shows you where the circuit was located.
Tapas
You'll struggle to not eat tapas during your stay in Barcelona, but it's worth checking out some of the city's hotspots for these delicacies. Pintxos (or Pinchos) are the Basque version of tapas, and come served on top of a small piece of bread with a toothpick. Any good waiter or waitress will help you make your order if you're not sure what you want first time, and plates will normally cost under €5 each – sometimes much less and occasionally more, in smarter restaurants. An evening meal will often consist of several rounds of tapas, ordered as and when the appetite demands. Must be tried at least once with a good glass of Vermouth…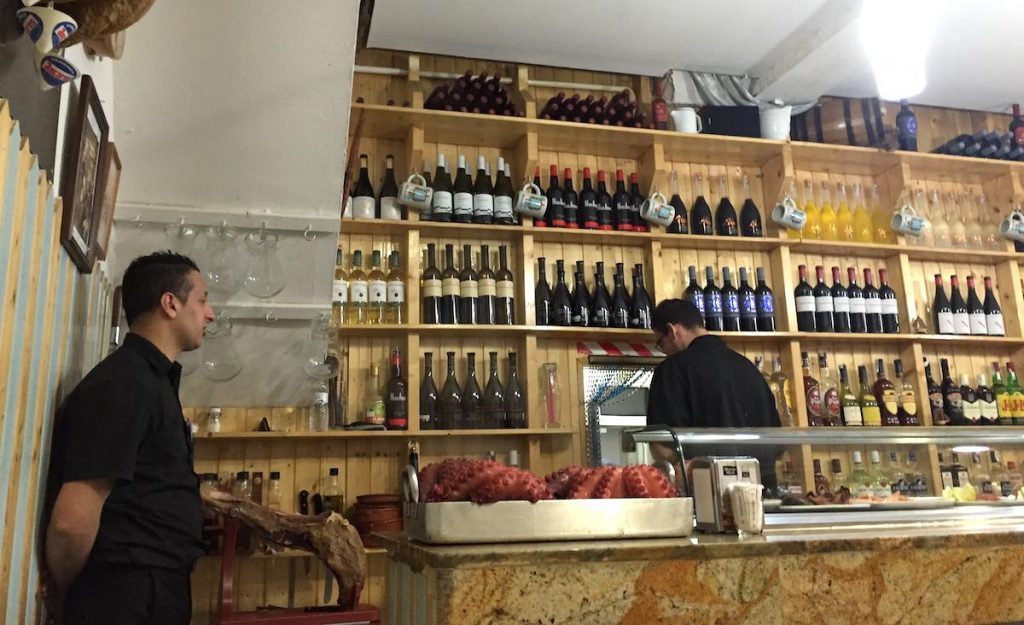 Can Paixano on Carrer de la Reina Cristina is a great tapas bar and offers a very Catalan way to kick off  your night. You have to order a tapas with every drink here, and Cava is well priced at around €3 a glass. Knowing a bit of Spanish will get you served a bit quicker in this bustling, friendly bar. Or why not take an official Tapas Tour with Tapas Tours Barcelona if you take your cuisine really seriously? With tours starting at just €25, you'll be treated to a two hour dining and education experience at four bars – a fascinating journey into the wonderful world of tapas, etiquette and Spanish cookery.
Costa Brava Holidays
An alternative to making a city break of your F1 trip is to make a proper beach holiday of it, and take in the Grand Prix at either the beginning or the end of a relaxing week away on the Costa Brava. Some beach resorts are close enough to Montmelo that you can hire a car and travel to the race from your holiday apartment or villa each day. If you have more time, there's always the option to take in both the Spanish and Monaco races, just two weeks apart. Here's our pick of the best resort towns within easy distance of the Circuit de Barcelona-Catalunya:
Sitges is a family resort with English-speaking waiters and waitresses in every restaurant. Not the most authentic Spanish experience, but this is a pretty town with a good clean beach and a less hectic pace of life than downtown Barcelona. A 50-minute drive to the Circuit de Catalunya.
Blanes is a medium sized package resort with a wide range of hotels, apartments and restaurants to suit all tastes and wallets. Good for families, this is a quieter spot than neighbouring Lloret. Nightlife revolves around bars and restaurants. Also only 50 minutes by car to the circuit.
Montgat is one of the cleanest and most unspoiled beaches on the Barcelona coastline. Popular with locals, it's only 20 minutes from Barcelona by train but a million miles away in terms of the peace and quiet it offers. Just twenty minutes by road from Montmelo and the circuit.
Ocata is another little Spanish gem – you can rent a hammock in Ocata and enjoy cheap and plentiful seafood on the beach with none of the hustle and bustle of Barcelona or the Costa Brava. Half an hour to the circuit by car.
What's your favorite thing to do in Barcelona? Leave a comment!