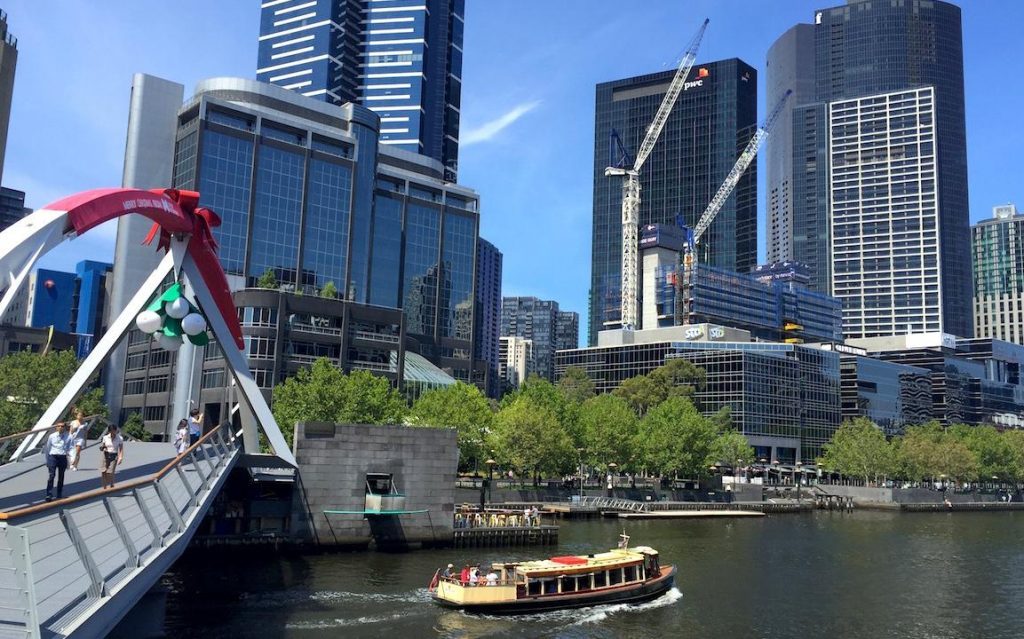 The best off-track activities in Melbourne at the 2021 Australian Grand Prix on November 18-21. What to see and where to eat, drink, shop and go out.
Melbourne is world-renowned for the quality and choice of its dining experience. With such a multicultural local population, fans can sample most major cuisines of the world. Popular options include Italian, Greek, Middle Eastern and a myriad of Asian cuisines, including Indian, Chinese, Thai, Malaysian and Vietnamese. There are also many 'gastro pubs' serving tasty 'modern Australian' cuisine and craft beers. For more information on the best places to eat in Melbourne, check out Zomato.
From traditional pubs to modern bars and clubs, Melbourne has a great nightlife scene. Popular areas include the city centre (CBD), Southbank and St Kilda, but if you have time and are a little more adventurous, many inner suburban areas such as Carlton, Fitzroy and South Yarra are also worth a look. There is always a range of other events happening on any given weekend in Melbourne, from comedy to theatre or opera –  Time Out is a great source to find out what is happening in the city.
Melbourne Central Business District (CBD)
The commercial and shopping hub of the city also boasts plenty of eating and drinking choices and a wide range of accommodation. Bars, pubs and clubs are are all over and the city is renowned for the alleyways which snake between the skyscrapers and other commercial buildings, where you will find some of the city's best drinking and dining choices. Bourke Street Mall is a pedestrianized street and the heart of Melbourne's shopping area, where many large shopping arcades, department stores and flagship brand stores are located. Melbourne also has a vibrant Chinatown district in the heart of the city with a range of authentic eateries to suit all tastes and budgets. The Queen Victoria Market, which is open 5 days a week (closed on Mondays and Wednesdays) is a popular local market. There are lots of cheap eats in the vicinity and you can also pick up well-priced Australian souvenirs at the Southern Hemisphere's largest market.
Southbank, Federation Square & Docklands
The popular Southbank entertainment precinct on the southern banks of the Yarra River in the city centre is dominated by the vast Crown Entertainment Complex, which comprises Crown Casino, the largest in the Southern Hemisphere, as well as shops, bars, restaurants, cinemas, nightclubs and a large event space. Games offered at the casino include the staples of roulette, blackjack, craps and poker, as well as popular Asian games Baccarat and Pai Gow. There are also 3500 electronic gaming machines in the casino (known as 'pokies' in Australia). Also in the Southbank precinct, the distinctive Eureka residential tower is one of the largest residential buildings in the world, topping out at just under 300 metres. It boasts an observation deck on the 88th floor called Eureka 88, offering stunning panoramic views of the city.
Federation Square (or simply Fed Square) is a civic and arts precinct in the city centre, next to Flinders Street train station. Within the precinct you can find a variety of cultural attractions, including permanent and short-term art and mixed media exhibitions. It's also home to cafes, restaurants and bars.
Docklands is a massive urban renewal project which has turned a former area of wharves and light industry into a new precinct boasting restaurants, shops and housing, the Docklands precinct is located adjacent to the CBD and is well worth a visit. Particular highlights include the Melbourne Star, one of the world's top ten tallest Ferris Wheels.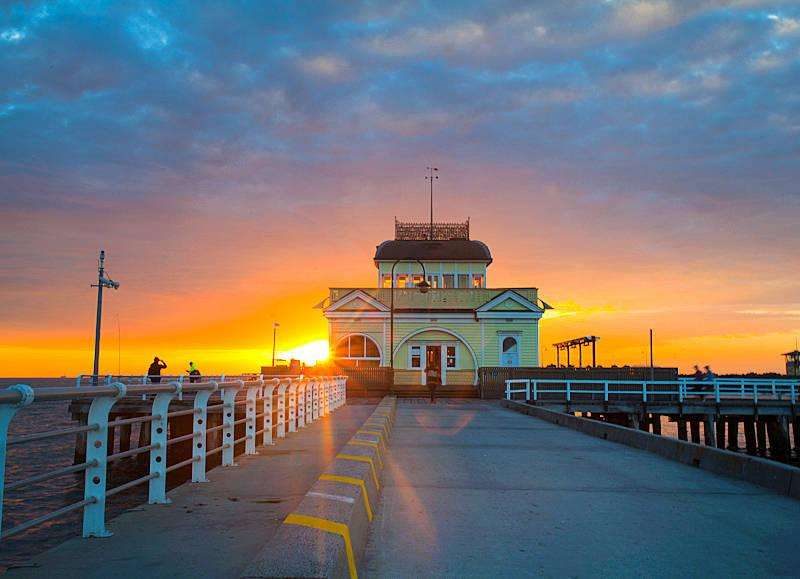 Near Albert Park
If you are peckish leaving the track, Andrew's Hamburgers is a good bet. This highly rated burger bar can be found at 144 Bridport Street, Albert Park. The best trackside pub is the Middle Park hotel, located very close to Gate 1. Expect a friendly F1 atmosphere during the afternoons and evenings on Grand Prix weekend. Time Out has more intel on the best places to shop, eat and drink in Albert Park.
St. Kilda
Close to the circuit, St Kilda is Melbourne's best known suburban beach. Beach weather on Grand Prix weekend is not likely, but it's still worth heading to Acland Street for shopping, restaurants, bars and and cafes. The Esplanade Hotel is a historic pub in St Kilda which is well known for hosting live music, including lots of interstate and international bands. Traveling with kids? Head to Luna Park Melbourne, right in the heart of St Kilda.
Lygon Street, Carlton
To the inner North West of the center, Lygon Street in Carlton is a café strip popular with Melbourne's large Italian community. If you are a Ferrari fan, no trip to Melbourne on Grand Prix weekend would be complete without a trip to Lygon Street. The street comes alive as local cafes and pizzerias fly the flag for Ferrari and welcome travelling tifosi. 'Cruising' is also popular on Lygon Street, a practice which sees locals  driving slowly up and down the street to show off their modified or luxury cars. Click here for a list of the best restaurants.
Brunswick Street, Fitzroy
Fitzroy is a trendy inner northern suburb of Melbourne, popular with hipsters and arty types. The main thoroughfare is Brunswick Street, where you can find loads of cool shops, many specializing in alternative fashion, as well as art galleries, cafes and restaurants. The street is also worth visiting for its nightlife, particularly live music taking in many different genres.
Chapel Street, South Yarra
Chapel Street is a popular shopping, café and dining street in South Yarra close to the Albert Park circuit. Being located so close to many of Melbourne's most exclusive suburbs, Chapel Street is known for upmarket shopping and some of the best restaurants in the city. It is a hive of activity late on Friday and Saturday nights as many of the best clubs in the city are located on the street.
What are Melbourne's must-sees and must-dos? Leave a comment below!