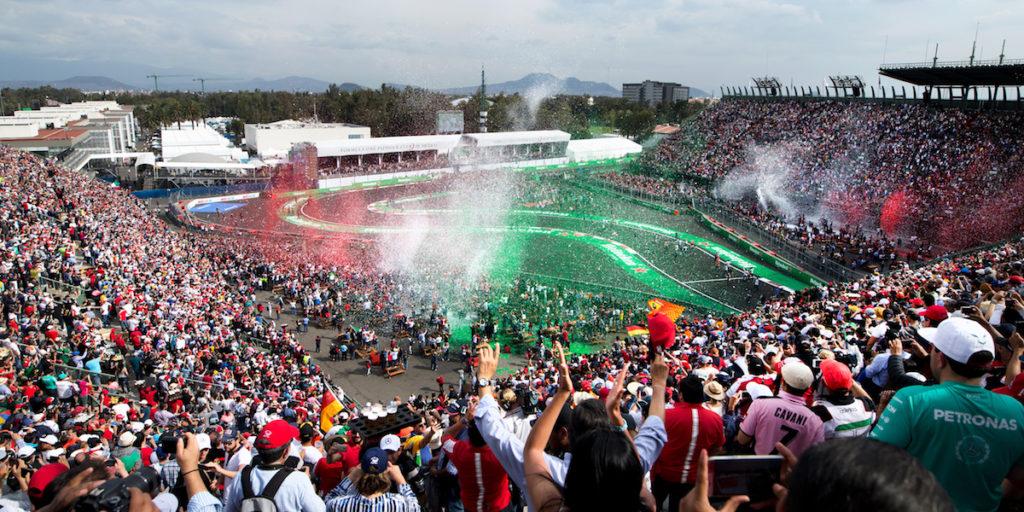 The recent decision to stop using grid girls may have polarized fans, but that isn't stopping Liberty Media pushing ahead with their efforts to improve the experience at the track this year.
Since taking over the sport in January 2017, Liberty Media have been accused of many things. Inaction isn't one of them. Over the past 12 months, Liberty have invested heavily in areas previously neglected under Bernie Ecclestone (especially marketing and digital) and even closed out their debut season with a new logo and branding. Ahead of the new season, we've already seen the announcement of F1 TV, a new streaming service for 2018, which "marks F1's biggest investment in its digital transformation to date."
Definitely not afraid to experiment with improving the spectacle, as evidenced by the "let's get ready to rumble" pre-race show at last year's US Grand Prix and DJ Hardwell on the podium decks at the Mexican Grand Prix, what do Liberty have in store for the trackside experience this year? In an interview with Motorsport.com about changes to Formula 1's TV coverage in 2018, F1 commercial chief Sean Bratches gave some insight into Liberty's trackside plans: "We are detonating the fan zones at GPs. We have just launched Hot Laps, which will be epic. We are also totally reappraising the Paddock Club."
Late last month, Formula 1 announced it would "end the long-standing practice of using walk-on grid girls" from the start of the upcoming season, a decision which caused much controversy and was widely reported in the mainstream press. "We feel this custom does not resonate with our brand values and clearly is at odds with modern day societal norms," said Bratches at the time. A few days later, F1 and the FIA announced a new
Grid Kids initiative,
which will "provide a unique opportunity to youngsters and their families to be part of one of the most exclusive and exciting moments of the whole race weekend. The youngsters will be chosen by their motorsport clubs on merit, or by lottery, and will already be competing in karting or junior formulae. The lucky few will then be able to accompany and stand alongside the 20 best drivers in the world on the grid as they prepare for the race."
The Fan Zone has traditionally been the place to go for food, drink, merchandise and if you were lucky, some static or sponsor displays. Liberty Media began stamping their mark on Fan Zones at selected races last year with new initiatives such as racing simulators, pit stop challenges, new music stages and even a 200-meter zip line in Spain. Autograph sessions with the drivers were also introduced, and some races also saw more fan interaction from the drivers and teams in the form of a Fan Forum (Q&A). These were all steps in the right direction, but just how Liberty plans to 'detonate the fan zones' in 2018 remains to be seen.
Announced on February 14, the new-for-2018
Formula 1 Pirelli Hot Laps program
"will allow spectators, celebrities and guests attending a Grand Prix to have an extraordinary and unique experience: being driven in a supercar by a professional racing driver on the same exciting circuits where their F1 heroes battle it out." The hot laps program launches at the second race of the season in
Bahrain on April 6-8
and will feature at nine other races, not yet confirmed. Two supercar manufacturers – McLaren and Aston Martin – are already on board. How to take part? "Special promotions and competitions to gain access will be arranged during the season by Formula 1 and partners of the Formula 1 Pirelli Hot Laps program."
As we
reported a few weeks ago
, FanVision is expected to make a full-time return to Formula 1 race weekends in 2018, which is a big step towards improving the average fan's ability to follow the trackside action. It remains to be seen whether it will be bundled with
Formula 1 Access
(and the F1 TV app, when launched), or even tied into other efforts to improve the trackside experience using technology such as free WiFi, embedded networks and IoT devices.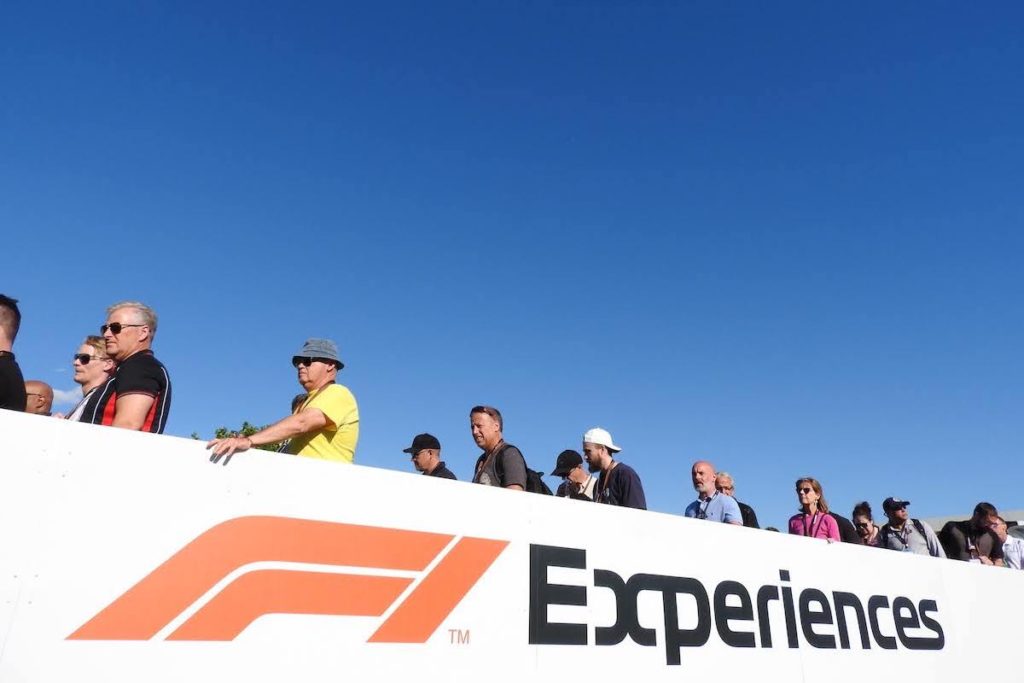 Formula 1's "Official Ticket and Travel Package Program" was launched last year, of course, but has expanded for 2018. Packages (starting at $699 USD) are being offered to 19 out of 21 races this year and include unique activities such as laps of the track on the back of a flatbed truck, guided tours of the F1 paddock and regular driver meet and greets. The
F1 Experiences offer
also includes the possibility of a ride in an F1 two-seater on a Grand Prix weekend, a bucket list item that money can now actually buy. F1 Experiences is closely aligned to the hospitality side of Formula 1, but Liberty's plans to "totally reappraise the Paddock Club" have not yet been announced.
(Disclaimer: we have an advertising relationship with F1 Experiences)
Bratches also told Motorsport.com this week that "there will be four fan festivals this year." This follows the success of the free "F1 live" event on the streets of London last year, which attracted a reported 100,000 fans on the eve of the British Grand Prix, despite being only announced a few days in advance. It was
reported last month
that up to five cities are in the running to host a fan festival this year. Three of these cities (
Shanghai,
Marseille
,
Milan
) are located close to current F1 circuits, indicating that the events will likely coincide with race weekends. The other two cities (Berlin, Miami) are some distance from the current F1 circuits, opening up the potential for standalone events.
How do you think Formula 1 should improve the trackside experience for fans?