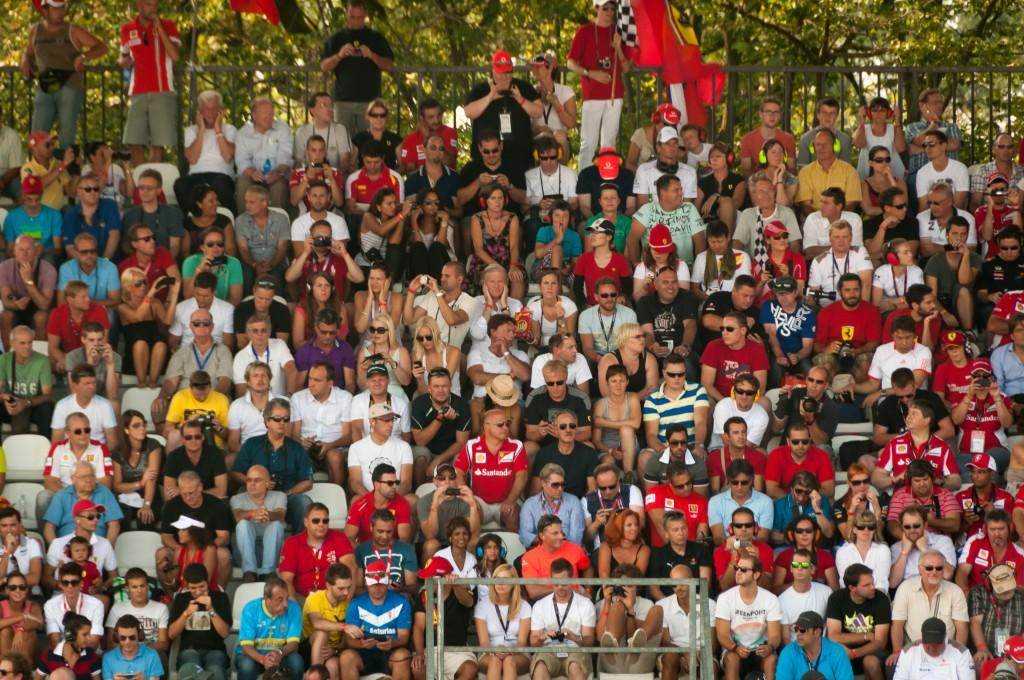 Yesterday, the governing body of Formula 1, the FIA, published the provisional 2014 F1 calendar at its World Motor Sport Council meeting in Dubrovnik, Croatia.
The provisional calendar for the 2014 season includes an unprecedented 22 races, including four new races. Two of the calendar additions are totally new destinations – New Jersey (New York) and Sochi in Russia – whilst a further two races will return to the calendar after long breaks; Mexico City, which last held a race in 1992 and Austria, where F1 last raced in 2003.
Three of the races on the calendar published today – New Jersey, Mexico City and Korea – are listed as provisional and 'subject to circuit approval'.
Despite the addition of three extra races in 2014, the F1 season is due to start on the same weekend as in 2013 – Australia in mid March – and only finish one week later, at the end of November in Brazil.
The 2014 F1 season calendar will not be ratified by the FIA until December, and late changes can be expected. See below for our thoughts on today's provisional calendar.
Provisional 2014 Formula 1 calendar
March 16: Australia (Albert Park, Melbourne)
March 30: Malaysia (Sepang, Kuala Lumpur)
April 6: Bahrain (Sakhir)
April 20: China (Shanghai)
April 27: Korea (Yeongam) *provisional / subject to circuit approval
May 11: Spain (Catalunya, Barcelona)
May 25: Monaco (Monte Carlo
June 1: USA, New Jersey *provisional / subject to circuit approval
June 8: Canada (Montreal)
June 22: Austria (Red Bull Ring)
July 6: Great Britain (Silverstone)
July 20: Germany (Hockenheim)
July 27: Hungary (Hungaroring, Budapest)
August 24: Belgium (Spa Francorchamps)
September 7: Italy (Monza)
September 21: Singapore (Marina Bay)
October 5: Russia (Sochi)
October 12: Japan (Suzuka)
October 26: Abu Dhabi (Yas Marina)
November 9: USA, Austin (Circuit of the Americas)
November 16: Mexico (Mexico City) *provisional / subject to circuit approval
November 30: Brazil (Interlagos, Sao Paulo)
F1 destinations analyses the proposed 2014 F1 calendar
We don't believe the final calendar for 2014, when ratified in December, will include more than twenty races. The provisional calendar as published today looks to be particularly challenging for teams given the presence of eight back to back races (one week apart) including a stretch in late May and early June of three races in a row! Expect a behind the scenes backlash from the teams.
Bernie Ecclestone has had difficulty in shaping the calendar for next year given the number of new races jostling for a position on the calendar. Three races on today's provisional calendar for 2014 are yet to be confirmed which indicates a strong possibility of changes happening before the calendar is ratified in December.
As we have previously reported, the organizers of the proposed F1 race in New Jersey need to raise at least $100m USD to construct their street circuit and can't count on any government support like most other new races. The fact that they have been given a provisional calendar spot shows that they do at least have a chance of success but F1 destinations believe there won't be an F1 race in New Jersey before 2015, if at all.
A further question mark hangs over the scheduling of the New Jersey race. It is due to be held on back to back weekends with the Canadian race in Montreal, around 600 kilometres (370 miles) to the North. What is surprising is that Monaco is to be held the weekend before New Jersey. This would mean three races being held on two continents over three consecutive weekends, a logistical nightmare for the teams which we just don't see happening.
Of the other two provisional races, we believe that Mexico City will be on the final calendar whilst Korea will miss out. The organizers in Mexico City have a lot of work to do to bring the circuit, last used in 1992, up to 21st century F1 standards. However, there is money and popular support behind Mexico's bid and more than a year to get it done.
The organizers of the F1 race in Austin, Texas will be closely monitoring Mexico's bid to host a Grand Prix. An estimated 50 000 fans from south of the border attended the Austin race at the Circuit of the Americas last year and a similar number are expected at this year's race in November. Should Mexico hold its own race next year, the organizers of the USA Grand Prix in Austin will need to work a little harder to fill the stands (harder still if New Jersey manages to raise the funds for its own race).
F1 has not taken off in Korea. The organizers have failed to attracted fans to the event and have lost lots of money since the first race in 2010. Question marks continue to be raised over the long-term future of the Yeongam race. India has already been left off the 2014 calendar; the reason given was that the race will be moved to an early season calendar slot and there wouldn't have been enough time between events. The same reasoning should be applied to Korea, which is holding its 2013 race on October 6th and has been given an early season calendar slot on April 27th. This would mean an unsuccessful race is to be held twice in less than seven months, which is unlikely.