Use our budget planner to work out the cost of your weekend at the 2018 French Grand Prix. We've crunched the numbers on going to the Paul Ricard circuit in Le Castellet on June 22-24.

The French Grand Prix returns to the F1 calendar this year for the first time since 2008. The cheapest way to do a weekend at the Paul Ricard circuit is to stay at one of the campsites near the track. Alternatively, you can stay in the nearby city of Marseille (France's second biggest city), where you'll find a good selection of accommodation to suit all budgets, but it will cost more each day to get to and from Paul Ricard. Tickets for the French Grand Prix are reasonably expensive when compared to other European races.
Average costs below are per person based on a stay of 3 nights with race tickets, accommodation and spending money. The prices do not include flights (or other travel costs) required to reach Le Castellet in France.
About our categories: Budget fans buy the cheapest race tickets (General Admission) and camp by the track or stay in a hostel. Mid-Range fans buy a grandstand ticket and stay in a 3-star hotel, whilst High-End fans buy a VIP or experience package and stay in a 4 or 5 star hotel.
Been to Paul Ricard? Leave a comment with your money-saving tips!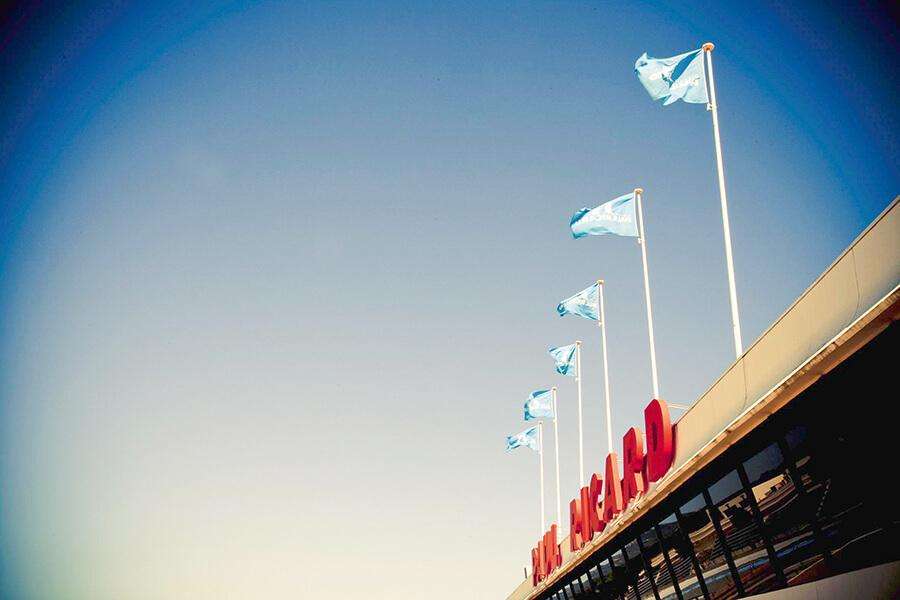 How to get to Le Castellet and the Paul Ricard circuit for the French Grand Prix on June 22-24, 2018.
Tags: cost of going to french grand prix, french gp, french grand prix, le castellet, paul ricard, paul ricard circuit, paul ricard french grand prix