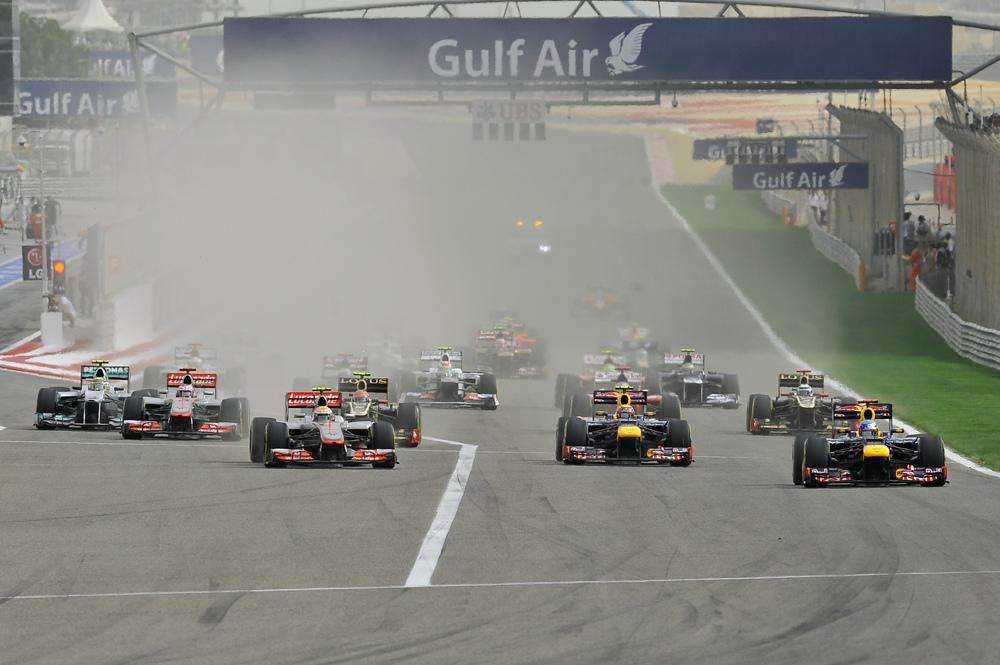 An official announcement in the coming days is set to confirm that the Bahrain F1 Grand Prix will be held under lights starting in 2014.
In a possible bid to replicate the success of the races held under lights in Singapore and Abu Dhabi, the organisers of the Bahrain race, currently one of the most poorly attended Grands Prix on the calendar, are working on updates to the track which will include lighting.
The upcoming 2014 race in Bahrain, the tenth running of the event, was set to regain it's position as the season opening race (as on two previous occasions in 2006 and 2010) but the requirement to complete upgrades to the circuit, including lighting, mean that there was a risk that the works would not be completed on time for a race in early March. As a result, Bahrain has been given a provisional date of 27th April 2014 and will be the fifth race of the 2014 season.
Bahrain is perhaps the most controversial race on the current F1 calendar. Political unrest in the country saw the event cancelled in 2011 and whilst it has gone ahead in the last two years, it has been marred by anti-government protests and poor attendance. The race day attendance in 2013 was 28 000 and many fans were delayed in trying to enter the circuit by increased security checks.