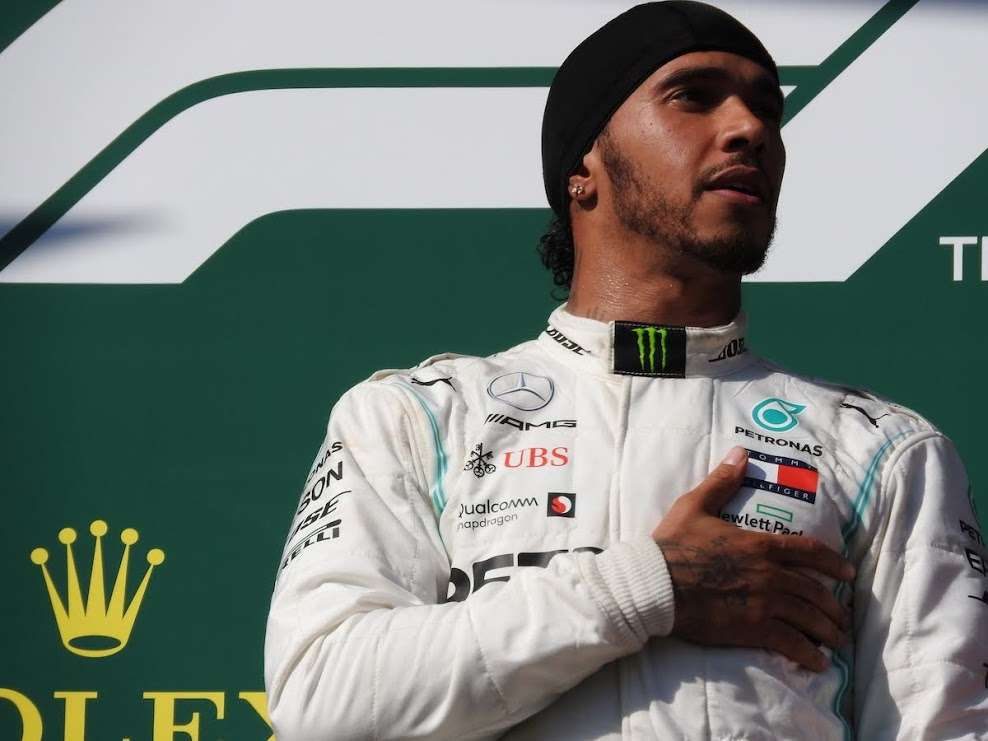 As Lewis Hamilton and Mercedes sailed to record-breaking sixth championship victories, Ferrari's new pairing went to wheel-to-wheel and McLaren rose to fourth in the standings. Wherever you looked on the grid, 2019 was a season to remember. Here are our top five highlights of the year!
The Record Breakers
Where better to start than this year's World Champions – Lewis Hamilton and Mercedes. Both team and driver broke records on their way to respective sixth titles. Mercedes continued their domination of the hybrid era by becoming the first team to secure six consecutive Drivers' and Constructors' Championships, taking an unprecedented five 1-2 finishes in the first five races.
While Mercedes' success may not have made for the most interesting championship battle, it's still impressive to see so many records broken. Lewis Hamilton himself set new records along the way, among them becoming the driver to have led the most races in F1 history and the second to lead over 4,000 laps. One of his most dominant displays came at the British Grand Prix, where he set a new record for wins at the event, and tied with Alain Prost for the most wins at a driver's home race. Whether or not their winning ways will continue in 2020 remains to be seen, but hopefully the chasing pack will put up a bigger fight and take the title battle to the wire.
The Ferrari drama
With Charles Leclerc joining Ferrari alongside Sebastian Vettel, there was always going to be media scrutiny at the team in 2019. Leclerc proved more than a match for his four-time World Champion team-mate, taking two wins compared to Vettel's one and scoring the most pole positions of any driver.
Their rivalry spilled out on team radio as early as the first race, where Leclerc was instructed to stay behind Vettel. One race later, Leclerc received the same order, but this time ignored it and took the lead of the Bahrain Grand Prix – only to be let down by engine issues later in the race. The tension continued to bubble but it was at the start of the second half of the season – when Ferrari took three consecutive wins and six consecutive poles – that their rivalry came to the forefront once again. Leclerc was left unimpressed when a strategy call allowed Vettel to win in Singapore, and there was further controversy in Russia – but an engine failure for Vettel ended that.
It was in Brazil that the Ferrari drama came to a head, with Leclerc and Vettel colliding, putting them both out of the race. Despite all of this, their professional relationship has remained intact; but you can guarantee it will be tested further in 2020.
The Rookies
2019 had four rookies: Alex Albon, Antonio Giovinazzi, George Russell and Lando Norris. With all three having finished in the top three of F1's feeder series in recent years, it's no surprise that this was the strongest rookie line-up in years. While Giovinazzi began to show promise against team-mate Kimi Raikkonen in the latter half of the year, it was 2018's F2 top three who really shone in their maiden year.
Though reigning F2 champion George Russell didn't have the machinery to prove his worth in his first season, his 21-0 qualifying record over Williams team-mate Robert Kubica surely says a lot about his potential. Russell was the only driver not to score a point in 2019, but if Williams can make a step forward over the winter, you can be sure that he'll be challenging for points in 2020.
Lando Norris also impressed in the McLaren qualifying battle, out-qualifying Carlos Sainz more often than not over the course of the year. Though the Spaniard out-scored him by quite a margin, his on-track moves (and plentiful memes) made him a firm fan favourite.
The biggest surprise of the season, perhaps, was Alex Albon. He had been anticipating a season in Formula E in December 2018, before finding a Toro Rosso drive for the 2019 F1 season and later being catapulted into the Red Bull team for the second half of the season. Seemingly unphased by his move to the top team, Albon proved to be much more capable at providing consistent top five results than his predecessor Pierre Gasly. He would have finished on the podium in Brazil, if not for being hit by the World Champion in the closing stages. Nevertheless, his chances for podium finishes in 2020 look strong.
The McLaren Revival
There was a real sense of optimism at McLaren this season. Their stride to the front of the midfield paired with their likeable new driver line-up made them one of 2019's most popular teams. It has been great to see McLaren back in the limelight after their years of struggle with Honda power. Change will come again in 2021, as the famous McLaren Mercedes partnership is reborn, but in the present the team are making steps in the right direction once more.
2019 was McLaren's best season since 2012, with them being largely unchallenged for fourth in the Constructors' Championship. They recorded their highest total of Q3 appearances since 2014, scored points in all but six races and Carlos Sainz's podium finish in Brazil – the team's first in over five years – was the cherry on the cake.
Chaotic Races
While the season had a few sleep-inducing rounds – China, France, and the season finale in Abu Dhabi were all below par – it more than made up for it with chaotic races in Germany and Brazil.
Max Verstappen was the victor on both occasions, with a controlled drive in the wet at Hockenheim, and a battle with Hamilton for victory at Interlagos. Both races resulted in surprise podium finishers, whether that was Sebastian Vettel's comeback from the back of the grid to the runner-up spot and Daniil Kvyat's third place in Germany, or Pierre Gasly and Carlos Sainz each scoring their maiden podium appearances in Brazil.
We have seen plenty of good racing in 2019, both at the front and in the midfield. With the new 2021 regulations promoting even closer racing, things are only going to get even better.