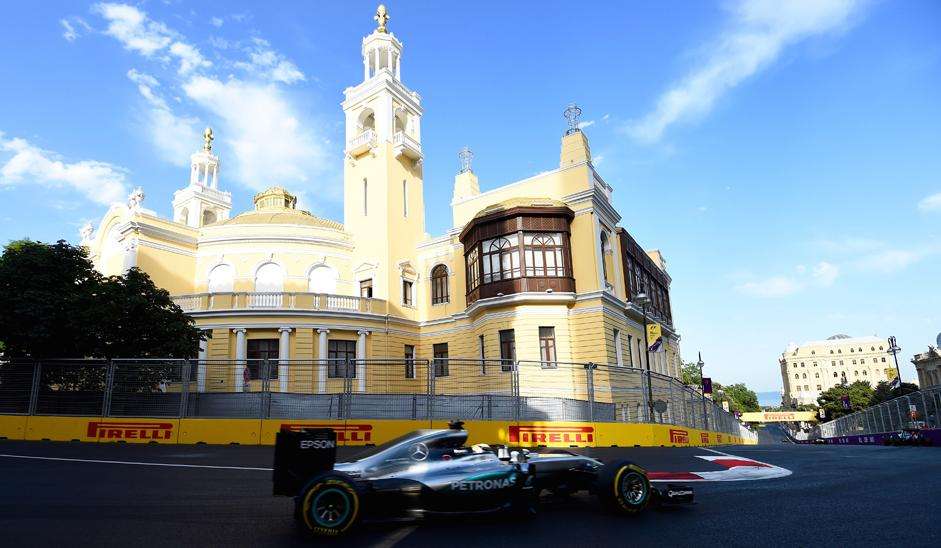 Lewis Hamilton and Mercedes are on a roll as Formula 1 heads to Baku for the fourth round of the season. At a track which usually gives a few surprises, could we see the order shaken up on the city streets? Here are the talking points ahead of the 2019 Azerbaijan Grand Prix weekend!
Three in a row for Hamilton?
After a small blip in the season-opening Australian Grand Prix, it appears that Lewis Hamilton is very much continuing his winning form from the end of the 2018 season. Having won both the Bahrain and China races, Hamilton heads to Azerbaijan with a chance of taking a third consecutive victory and extending his championship lead further. Hamilton was victorious in last year's Azerbaijan Grand Prix – albeit slightly fortuitously following a late-race puncture for Valtteri Bottas.
In an ominous sign for their rivals, Mercedes have taken 1-2 finishes in each of the three races so far this year – a feat which hasn't been achieved since Williams finished 1-2 in the opening three rounds of the 1992 season. Can Hamilton maintain his winning streak in Baku, and will Mercedes be the force to be reckoned with once again this weekend?
It's fair to say that the last two races in Azerbaijan haven't been lacking in the drama department! From team-mates colliding and late race twists of fate to drivers losing their cool and multiple Safety Car outings, Sunday afternoons in Baku usually mean one thing – chaos. Remind yourself of what has happened in previous Azerbaijan races here.
Will the tight walls and the high speeds lead to an action-packed afternoon again in 2019? Let's not raise our expectations too high; don't forget that the track offered little in the way of action during its inaugural event. Nevertheless, fingers crossed for another enthralling Baku race!
Podium shot for the midfield?
Chaotic races mean an opportunity for a midfield team to score a big result. In all three Baku races so far, a midfield team has finished in the final podium spot. While Sergio Perez finished third for Force India in both 2016 and 2018, Lance Stroll took Williams' most recent podium finish here in 2017.
Who are the likely contenders to score big this weekend? Well, Racing Point are obvious contenders, with a car that has historically suited the layout of the Baku track. Renault may also be able to get among the action – their driver Daniel Ricciardo knows how to win here, having done so from tenth on the grid in 2017.
It may also be worth keeping an eye on Haas, and Kevin Magnussen in particular. While his team is yet to reach Q3 in Azerbaijan and his team-mate is yet to score at the street circuit, Magnussen has been able to recover from poor grid slots to points-scoring finishes previously at the track, finishing at least two places higher than where he started on every appearance so far in Azerbaijan.
Will anyone be able to capitalise and claim a shock podium finish this weekend?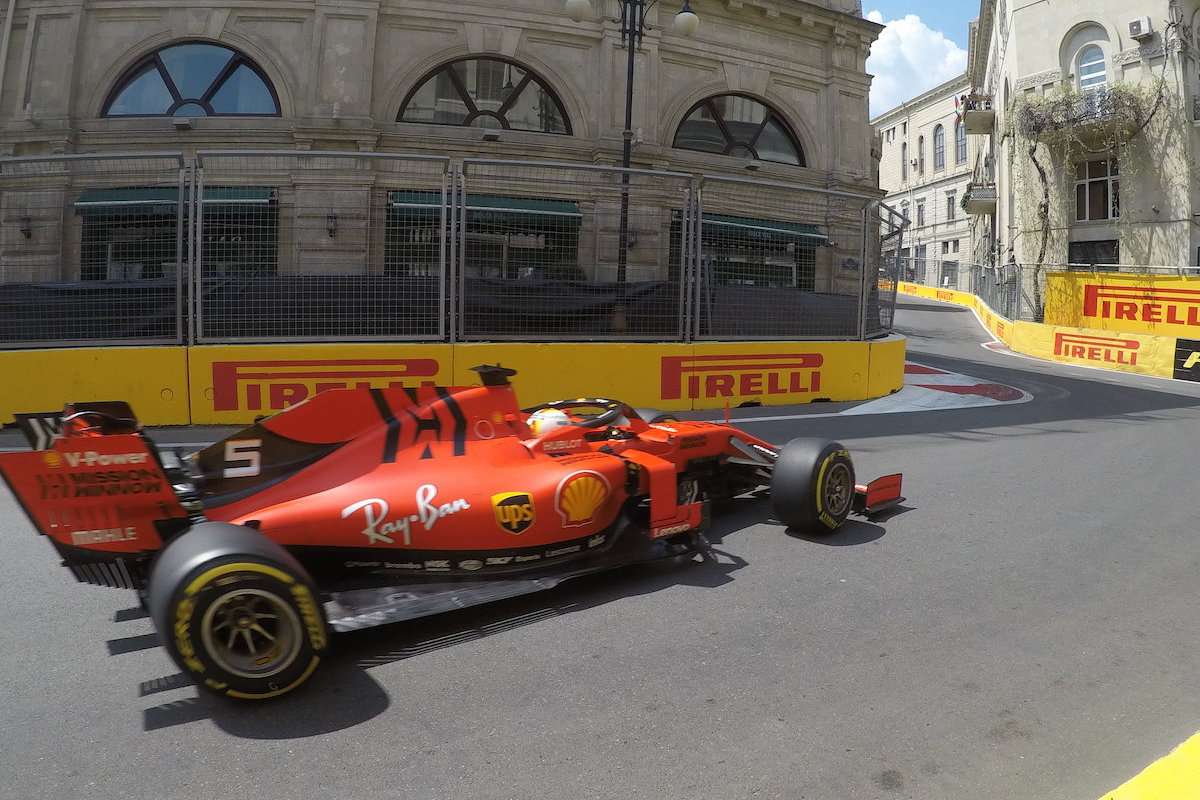 Will Ferrari deploy team orders again?
One of the recurring features so far this year is Ferrari's use of team orders. In Australia, Charles Leclerc was ordered to remain behind Sebastian Vettel in the closing stages of the race. In Bahrain, Leclerc was again told to stay behind Vettel in the opening laps of the race – but he defied the order and went on to lead most of the Grand Prix, until he suffered engine problems in the closing stages. Most recently, in China, Leclerc was told to move over for Vettel, and while he duly complied, the tactic may have cost the team a fourth-place finish for Leclerc, with him instead finishing fifth after being undercut by Max Verstappen.
Leclerc has an excellent record at Baku City Circuit, having won the F2 feature race in 2017 and claimed a sixth place finish for Sauber last year. Will the team try to hold him back again this weekend – or will Leclerc emerge as a contender for victory?
One of the star performers last time out in Shanghai was Alexander Albon, who recovered from a pit-lane start to finish tenth. Neither Albon nor team-mate Daniil Kvyat have reached the top ten in qualifying so far this year, but the Thai driver feels that the Toro Rosso car has this potential:
"Our car has been quick enough at all three races for both of us to be in Q3 and we haven't managed that yet. That should be our goal for qualifying."
Albon has previous good form at the Baku track, having won last year's F2 Feature Race. Can he qualify in the top ten and score more points this weekend?
Do you think Azerbaijan will live up to its reputation once again in 2019? Will a midfield team take an unexpected top three finish? Let us know your thoughts in the comments.