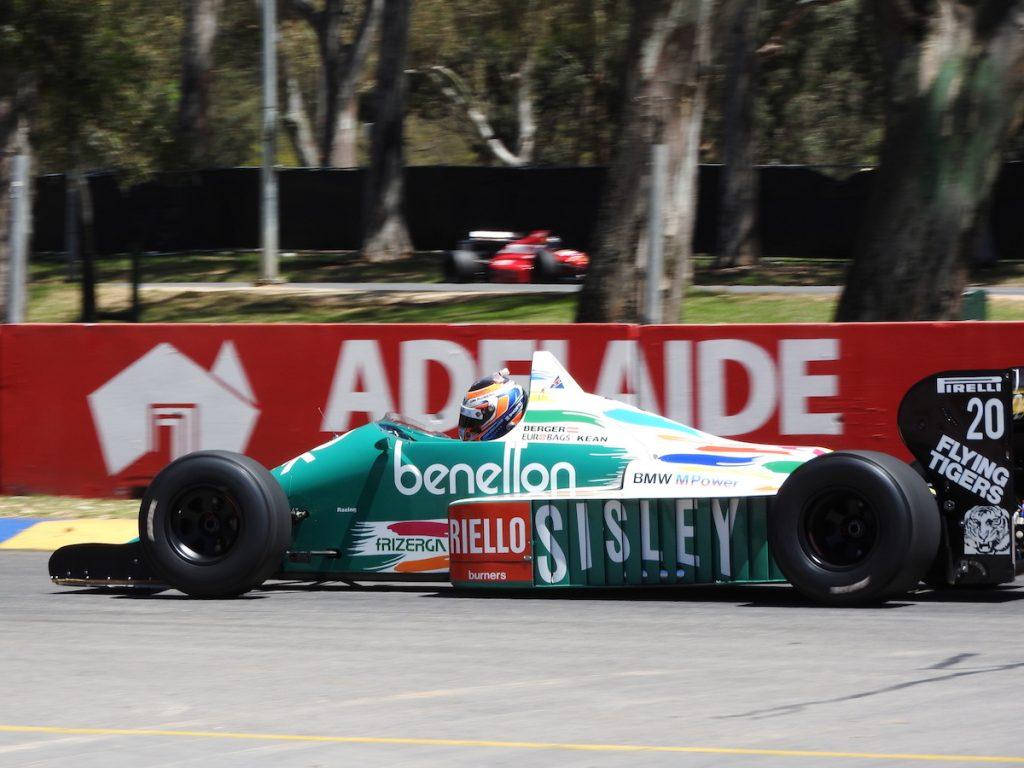 Perfect weather greeted over 30,000 fans across two days for the fourth edition of the Adelaide Motorsport Festival on the old Grand Prix circuit in the city's parklands.
All images © F1Destinations.com.
The event kicked off on Friday night with the "Peak Hour of Power" parade as the star cars of the event, including several F1s and the Ferrari FXX, drove from Victoria Park through the city to a street party on Gouger Street. Seven F1 cars hit the 1.4km Victoria Park sprint circuit over the course of the weekend, which takes in part of the old Adelaide F1 street circuit. The lap record set by Ivan Capelli in a Leyton House March last year was shattered by Tim Slade, who set a 43.03 second lap in a 1994 Footwork FA15.
Second fastest was one of the oldest F1 cars in action, a stunning 1974 March 741 in orange Jägermeister livery that recorded a 44.49 seconds lap with Joe Calleja behind the wheel. Among the other F1 machines in action were several Adelaide-era cars, including the mega 1986 BMW Benetton B186, which once produced up to 1350bhp in qualifying trim from its 1.5 liter BMW turbo engine.
A 1989 Dallara BMS F189 (ex-Andrea De Cesaris) also travelled from South Africa for the event, whilst local man Brenton Griguol got behind the wheel of his latest acquisition, a 1988 Lola Larousse LC88 once raced in Adelaide by Philippe Alliot. Rounding out the F1 cars was a 1980 Williams FW07B, the car that gave Williams their first World Championship with Alan Jones behind the wheel, and a 2000 Arrows A21 with an Asiatec V10.