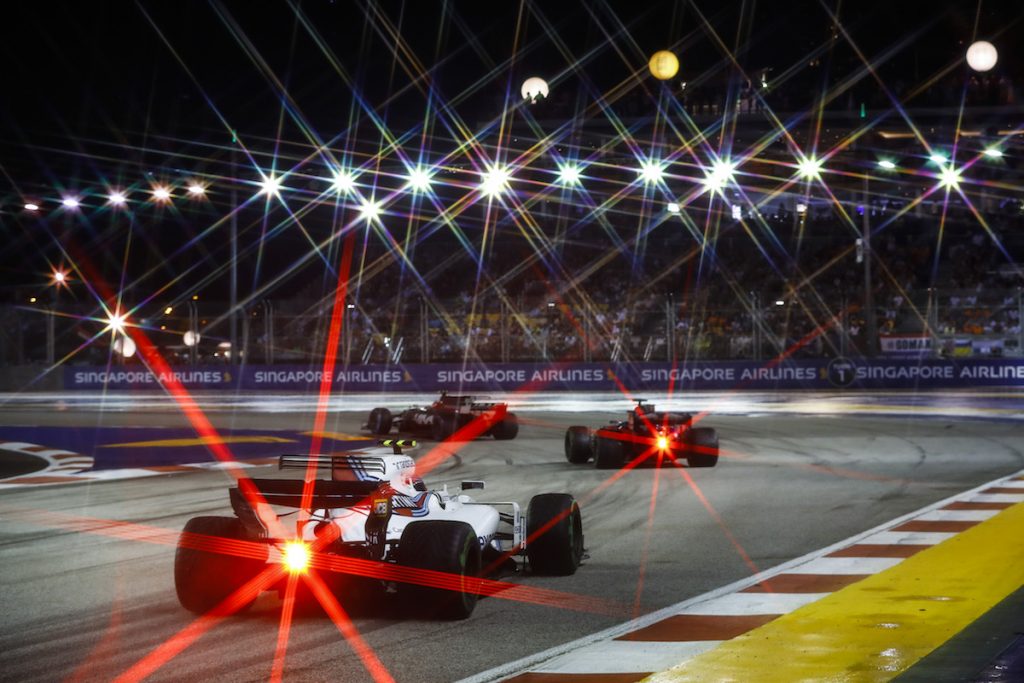 The provisional 2021 Formula 1 calendar features the return of the Dutch Grand Prix and a new race in Saudi Arabia, though the Vietnam Grand Prix has been omitted.

After the COVID-19 outbreak necessitated some drastic alterations to this year's calendar, Formula 1 is planning to return to a more normal schedule in 2021. Featuring a record-breaking 23 rounds, the 2021 Formula 1 season is set to begin in Australia on March 21 and finish in Abu Dhabi on December 5. It will feature the return of the Dutch Grand Prix and at least one new race, in Saudi Arabia. The Vietnam Grand Prix has not been listed on the provisional 2021 calendar, throwing the future of the new race into doubt – the date reserved for this race (April 25) is currently listed as TBC.
The Dutch Grand Prix at Circuit Zandvoort, which was originally scheduled to return to the calendar this year, has moved from a planned date in May to a new slot after the summer break on September 5. It forms a new triple header of classic Formula 1 circuits with Spa-Francorchamps hosting the Belgian Grand Prix on August 29 and Monza hosting the Italian Grand Prix on September 12.
A second triple header of races is planned shortly after, when races in Russia, Singapore and Japan will be held on consecutive weekends in late September and early October. The provisional 2021 calendar also features five back-to-back race weekends in Australia/Bahrain, Azerbaijan/Canada, France/Austria, USA/Mexico and Saudi Arabia/Abu Dhabi – the final double header includes the recently announced debut of the Saudi Arabian Grand Prix on a planned street circuit in Jeddah on November 28, one week before the season-ending race at Yas Marina Circuit.
Two races are listed as "subject to contract" – the Spanish Grand Prix in Barcelona on May 9 and the Brazilian Grand Prix at Interlagos on November 14. Formula 1 is known to be keen on moving the race in Brazil to a new venue in Rio de Janeiro, though construction on the controversial circuit has yet to begin.
Provisional 2021 Formula 1 calendar
A note from the Editor
Given that the 2021 Formula 1 calendar is currently provisional and subject to confirmation by the FIA's World Motorsports Council – not to mention the inherent uncertainty around COVID-19 – we recommend exercising caution when planning your Formula 1 trips for next year. Buy your tickets from official outlets that provide refunds in the case of event cancellations and make sure that flight and accommodation reservations are refundable in case dates change, races are postponed or cancelled, or you are unable to travel due to government restrictions.
Tickets are already on sale for several races on the planned 2021 Formula 1 calendar, including the Monaco Grand Prix, Hungarian Grand Prix, Belgian Grand Prix, Dutch Grand Prix and Russian Grand Prix. More tickets are expected to go on sale soon. F1 Destinations' travel guides currently cover 21 races on the planned 2021 calendar, with the exception of the recently announced Saudi Arabian Grand Prix and the race currently listed as TBC. We will be making further updates to our travel guides, especially in relation to COVID-19 advice, as race dates get closer and more information becomes available.