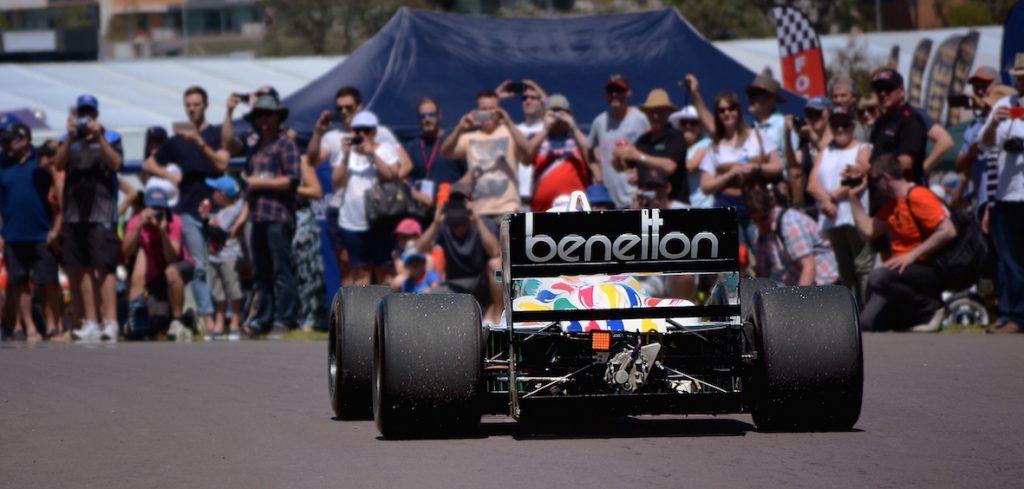 Stefan Johansson, Ivan Capelli and Pierluigi Martini, who all raced on Adelaide's famed street circuit during its F1 heyday from 1985-1995, will once again grace the Victoria Park tarmac as part of the 2016 Adelaide Motorsport Festival.
The event is set to include seven F1 cars from the Adelaide-era taking to the track in Victoria Park on a shortened version of the existing Clipsal 500 Circuit (itself a shortened version of the original 3.78km Adelaide F1 circuit). Tim Possingham, the event's spokesman, tells us more:
"This November we will welcome the return of Stefan Johansson, who will be driving the same Ferrari 156/85 in which he took to fifth place at the inaugural Australian Grand Prix of 1985. These cars are extraordinarily rare and needless to say – priceless. So it's been a mammoth task to source the car Stefan drove, bring that in and also Stefan himself to pilot it. We have also paired Italian driver Ivan Capelli with the actual Leyton House March he drove in Adelaide in the infamous wet race of 1989 and Pierluigi Martini will be driving the Minardi F1 car with which he qualified third in 1989."
Johansson cites Adelaide as "truly the best event in the best era of Formula One. I can't wait to return to the City of Adelaide again. It has such good memories for me." Among the other F1 cars on track this year, the highlight is the Benetton B186 driven by Gerhard Berger in 1986 and now owned by a local collecter. Powered by a 1.5 liter BMW turbo engine, it produced over 1300bhp in qualifying trim, making it the most powerful F1 car of all time.
Tin-top fans will also be excited to hear that thirty historic touring car teams are set to take to the track as well, many emblazoned with names such as Brock, Bowe, Richards and Skaife from the 1970s through to the mid 1990s. In all there will be over 230 cars on track over the weekend.
The Victoria Park sprint takes place on November 19-20, 2016. Single day tickets for adults are priced at $30 (or $50 for both days). Children's tickets (for under 14s) are priced at $5.