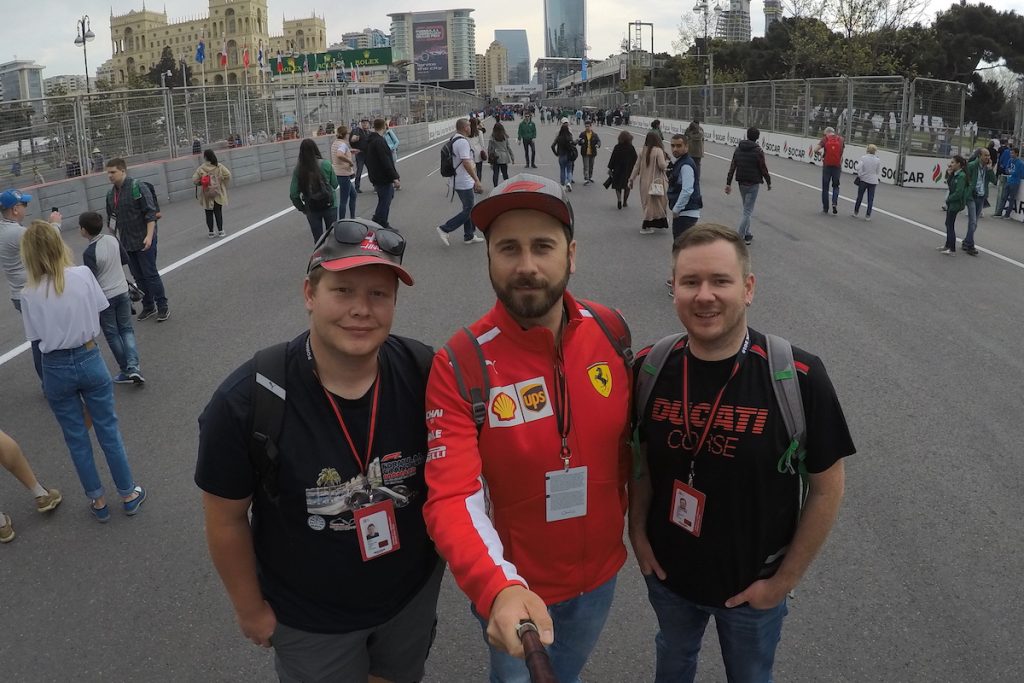 Dominik Giestheuer from Austria got to "access all areas" at Baku City Circuit during last year's Azerbaijan Grand Prix. Here's his report and images.
Why did you decide to attend the Azerbaijan Grand Prix?
My friend Andy and I met the bosses from the Baku City Circuit at the 2018 Monaco Grand Prix. We told them that we were keen to visit the Azerbaijan Grand Prix, but that it was hard to get good flights at reasonable price. They told us to email them and they would help us out with some "special tickets." I thought it was a joke, but Andy wrote them an email anyway. He didn't get a reply until a few months later. I was sceptical and not that motivated to attend. They told us we could be marshals. Andy kept on asking questions until they explained that we could get special marshal passes to access all the grandstands, but that we didn't actually have to do any work! They would give us the tickets on site. I still had a strange feeling, but we decided to book flights. We flew from Vienna via Istanbul with Turkish Airlines for about €400 return; not cheap, but still affordable. Lots of F1 people were on our flight from Istanbul to Baku, including Guenther Steiner from Haas.
What did you think of Baku?
Our first impressions of Baku were positive. An interesting mix of modern buildings alongside the ancient Old Town. Getting to the track is very easy by bus, Metro, Uber or taxi. If you stay in the Old Town, you don't need any special transport as you are right in the middle of the circuit! We had a hotel a bit further away and took the Metro to the track. Next time, I would definitely stay in the Old Town.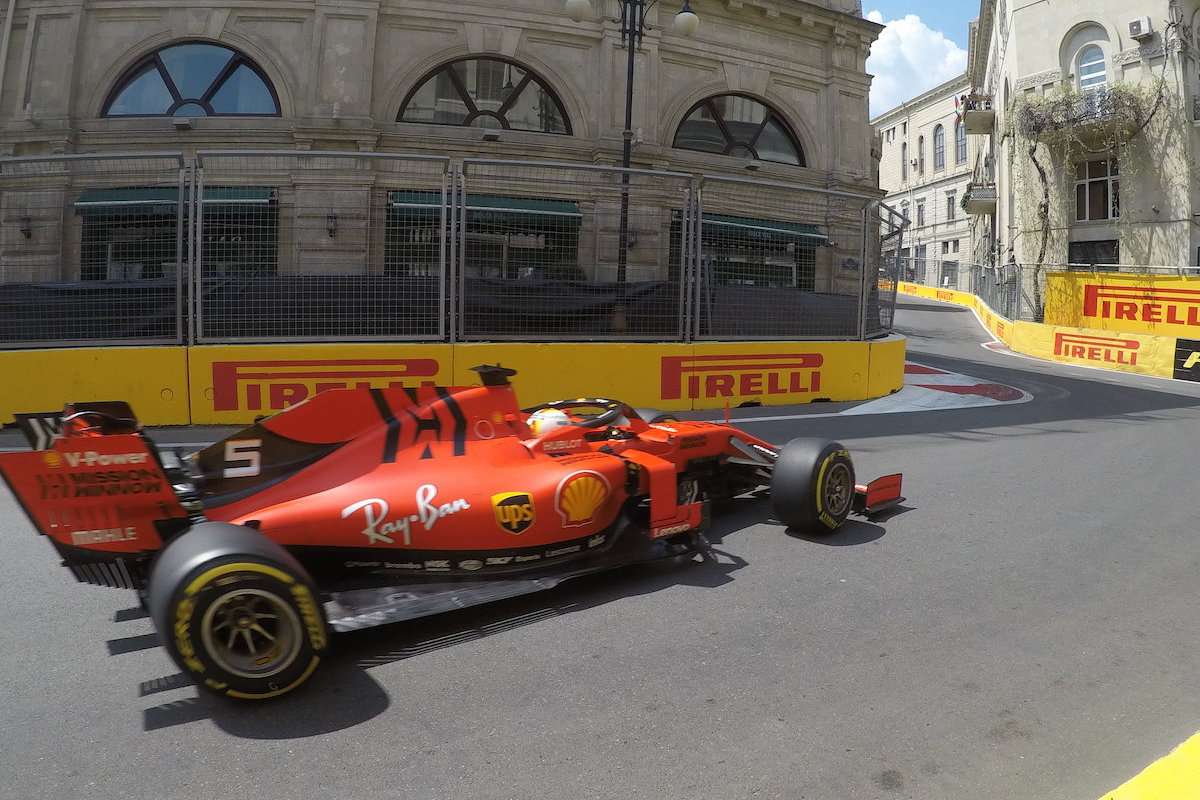 Access All Areas
We met an employee from Baku City Circuit on Friday, who gave us an envelope and then left. True to their word, the envelope contained a pair of incredible "access all areas" tickets that let us go all around the circuit, including plenty of areas where those with normal tickets couldn't go, like the narrowest part of the circuit next to the Maidan Tower. We also checked out the views from almost all the grandstands. During Free Practice 2, we stood at the corner next to the big Azerbaijani flag, chatting to the marshals while the F1 cars passed us by, with no barriers in the way. It was amazing, but we were also being asked a lot by the marshals where we got our tickets from and why we were not dressed like marshals. So, we decided to avoid these areas on Saturday and Sunday, and went to the grandstands. We watched the race from the Mugham Grandstand, which was cool because you get to see two different parts of the track. [
check the view here
]
Final Thoughts
We flew to Baku on Wednesday and left on Monday. We visited some landmarks like the Heydar Aliyev Center, but mostly we just hung out away from the track, smoking Shishas in the bars. I would definitely recommend visiting Baku for the Azerbaijan Grand Prix. The city has lots to offer and the track is awesome. Seeing the cars flying past at 350km/hr in the middle of the city is insane! If I decide to go again, I would definitely stay in the Old Town. The only thing I didn't like was that there was plastic wrapping around the circuit fence, meaning you couldn't see anything when walking around (or if you didn't have a ticket). I definitely recommend buying a grandstand ticket for this reason.