W Series has joined Formula 2 and Formula 3 in confirming its calendar for 2021, with all eight races set to take place on Formula 1 weekends. Learn more about where W Series, Formula 2 and Formula 3 will support Formula 1 in 2021.
Key Points
Every race on the W Series calendar, Formula 2 calendar and Formula 3 calendar will take place on Formula 1 weekends in 2021
Sixteen races on the planned 23-race Formula 1 calendar in 2021 will have support from either W Series, Formula 2 or Formula 3 (seven races will have support from two series)
The majority of the races in the 2021 W Series, Formula 2 and Formula 3 calendars will take place in Europe, though Formula 2 will race at three Middle Eastern venues (Bahrain, Saudi Arabia and Abu Dhabi). Meanwhile, Formula 3 and W Series will conclude their seasons with races in the Americas.
Formula 2 and Formula 3 will no longer race together on the same weekend. Both feeder series will also race at less venues in 2021, but with three races per weekend rather than two.
2021 W Series calendar
The W Series championship for female racers has confirmed its calendar for 2021, with all eight races taking place on Formula 1 weekends. After a successful first season in 2019, which was won by British racer Jamie Chadwick, the second season of the W Series was postponed this year due to the coronavirus pandemic. The planned 2021 W Series calendar begins at the French Grand Prix on June 25-27 and follows the next five Formula 1 race weekends in Austria, Britain, Hungary, Belgium and The Netherlands before concluding with back-to-back races in the USA and Mexico City.
Catherine Bond Muir, Chief Executive Officer of the W Series, commented on the calendar announcement: "W Series' mission will always be to further the interests and prospects of female racing drivers, and to inspire girls and women everywhere. Our 2021 race schedule in partnership with Formula 1 will significantly increase our global reach, impact and influence by placing W Series on motor racing's greatest stage and taking us to new audiences and territories. Our drivers are ready and raring to race and entertain, and the 2021 season curtain-raiser in France next June cannot come soon enough."
2021 Formula 2 calendar
Another exciting season of Formula 2 racing concluded last weekend in Bahrain with Mick Schumacher crowned the champion after a close fight with Callum Illot. The 2021 Formula 2 calendar announced recently features only eight race weekends (compared to 12 in recent years), but each weekend will feature three races. The season begins where it finished last weekend, at the 2021 Bahrain Grand Prix on March 26-28, before heading to Europe where Formula 2 will race in Monaco, Azerbaijan, Britain, Italy and Russia. The 2021 Formula 2 calendar concludes with back-to-back weekends at the inaugural Saudi Arabian Grand Prix and the Abu Dhabi Grand Prix.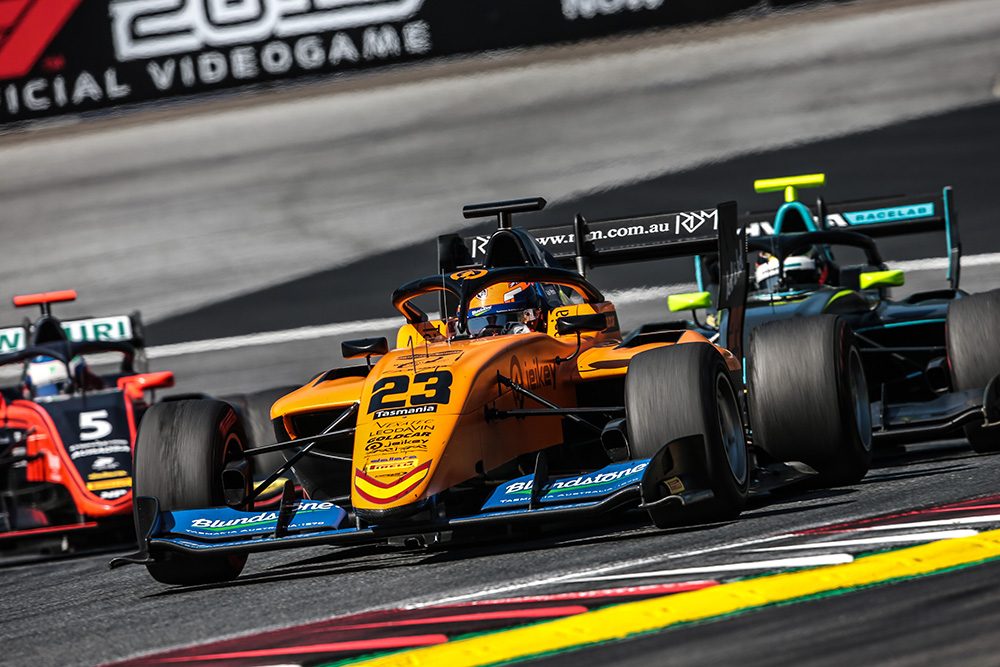 2021 Formula 3 calendar
Cost-cutting measures in the wake of the coronavirus pandemic have also contributed to the shorter 2021 Formula 3 calendar announced recently. Featuring seven rounds with three races per weekend (actually an increase in terms of races over the past two seasons), the 2021 Formula 3 calendar begins at the Spanish Grand Prix on May 7-9. A further five races are planned in Europe (France, Austria, Hungary, Belgium and The Netherlands) before the season finishes at the United States Grand Prix for the first time. This year's Formula 3 championship was won by young Australian racer Oscar Piastri, who graduates to Formula 2 in 2021.
2021 Formula 2, Formula 3 & W Series Calendars