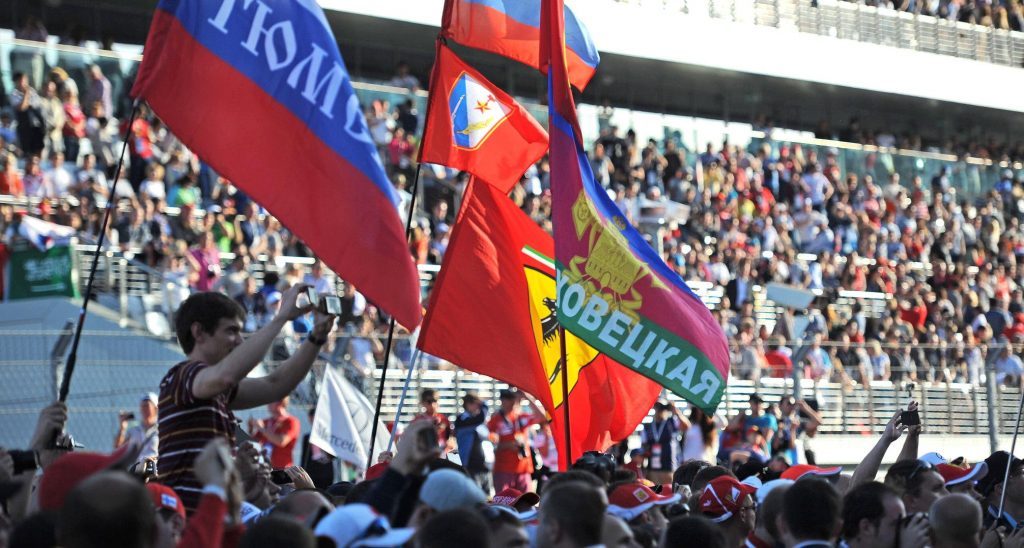 Learn more how to get the most out of your experience at Sochi Autodrom for the 2021 Russian Grand Prix on September 24-26.

The Sochi Autodrom circuit is built around the Olympic Park, which is where several state-of-the-art venues built for the 2014 Winter Olympics are located, including the Bolshoy Ice Dome and the Adler Arena speed skating centre. This makes for an interesting trackside experience, especially for Olympics fans! Sadly, entrance is restricted for some sections depending on your ticket, and there's a decided lack of English-language signs. English is not widely spoken at the track either, so it pays to have a translation app at the ready on your smartphone. 2018 Russian Grand Prix Trip Report: read about Jacqui and Michael's experience at Sochi Autodrom.
Several gates provide entrance to the circuit. Spectators are not allowed to bring in any food, alcohol or glass bottles. Only 0.5l water bottles are accepted. Other prohibited items include flag/banner poles longer than 1.5 meters, folding chairs and cooler boxes (this is not Spa), plus all the usual dangerous items that you have no business bringing in anyway! Bag checks are conducted on entry. Check the Terms and Conditions of entry here.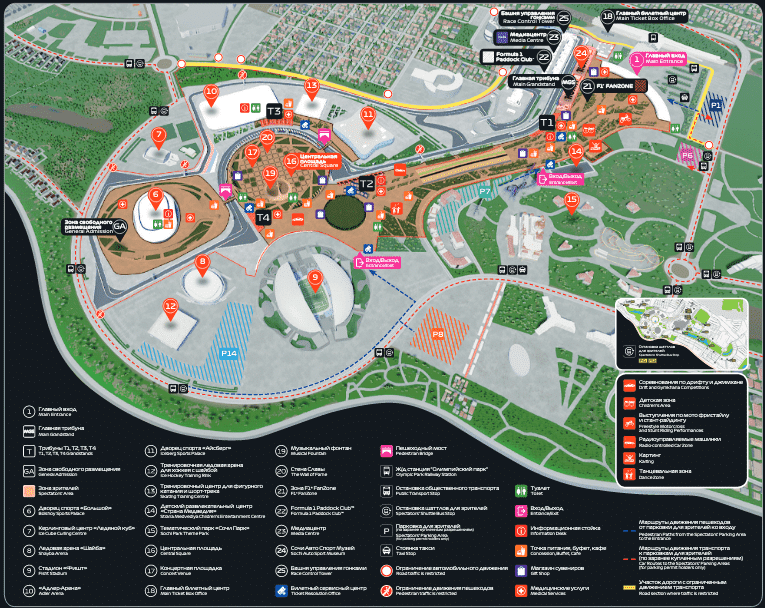 2021 Russian Grand Prix schedule
In addition to over six hours of Formula 1 action over three days, the on-track schedule for the 2021 Russian GP will also include support from Formula 2. The Formula 1 times for 2021 are listed below – the full schedule for the event is normally available around 4-6 weeks before the race and will be added here.
Friday, September 24
11:30-12:30: Formula 1 practice (FP1)
15:00-16:30: Formula 1 practice (FP2)
Saturday, September 25

12:00-13:00: Formula 1 practice (FP3)
15:00-16:00: Formula 1 qualifying
Sunday, September 26
15:00-17:00: Formula 1 VTB Russian Grand Prix 2021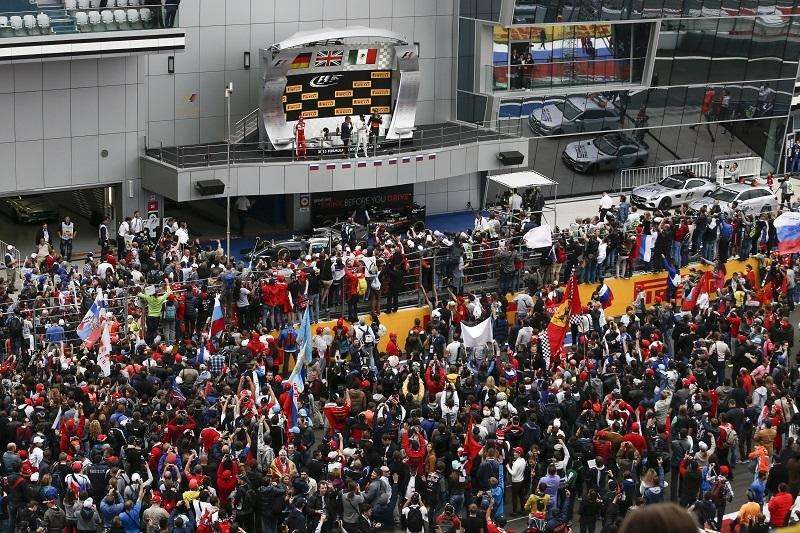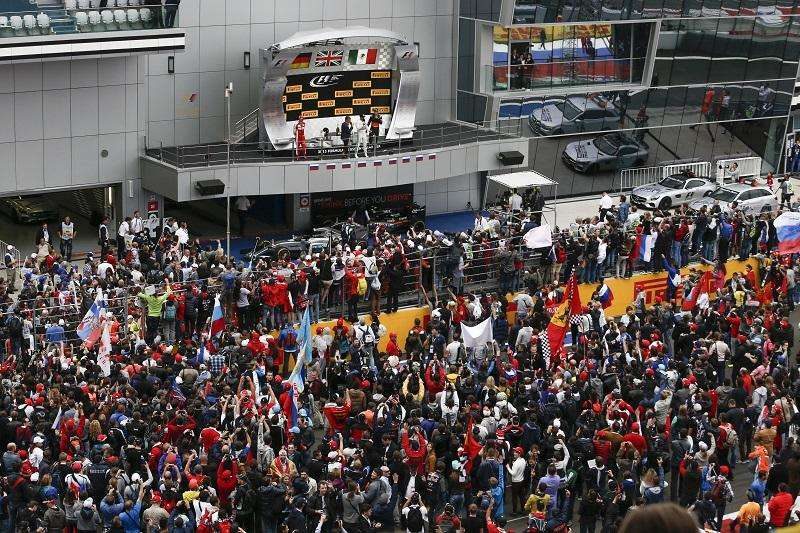 Things to do at the Sochi Autodrom
The F1 Village is located behind the Main Grandstand. This is the place to go for the best food and drink, and to buy merchandise. There's also a game zone with simulators and a children's area with entertainment.
There's not one, but two car museums within the circuit grounds, both of which are free to F1 ticket holders! The  Sochi Auto Sport Museum, located on the ground floor of the Main Grandstand, is focused on racing cars from around the world with a special "World of Illusion and Magic attraction" this year that is open from 09:00-19:00. Meanwhile, the Sochi Auto Museum, located near the nearby Sochi theme park, is more about obscure Russian cars from the communist era.
Sochi Park is a theme park within walking distance of Olympic Park. Adult tickets cost 1900 RUB (26.50 EUR) and tickets for children aged 5-12 are 1700 RUB (23.70 EUR).
Food & drink at Sochi Autodrom
Over 100 food and drink stands are located around the circuit. The F1 village behind the Main Grandstand has the best selection, but there are also dedicated cafes and restaurants, including a pizzeria inside the Main grandstand (near Gate A) and cafes inside the Bolshoy Ice Arena (for General Admission fans) and the Adler Arena speed skating centre (near grandstand T3).
Been to Sochi Autodrom? Leave a comment with your trackside experience!