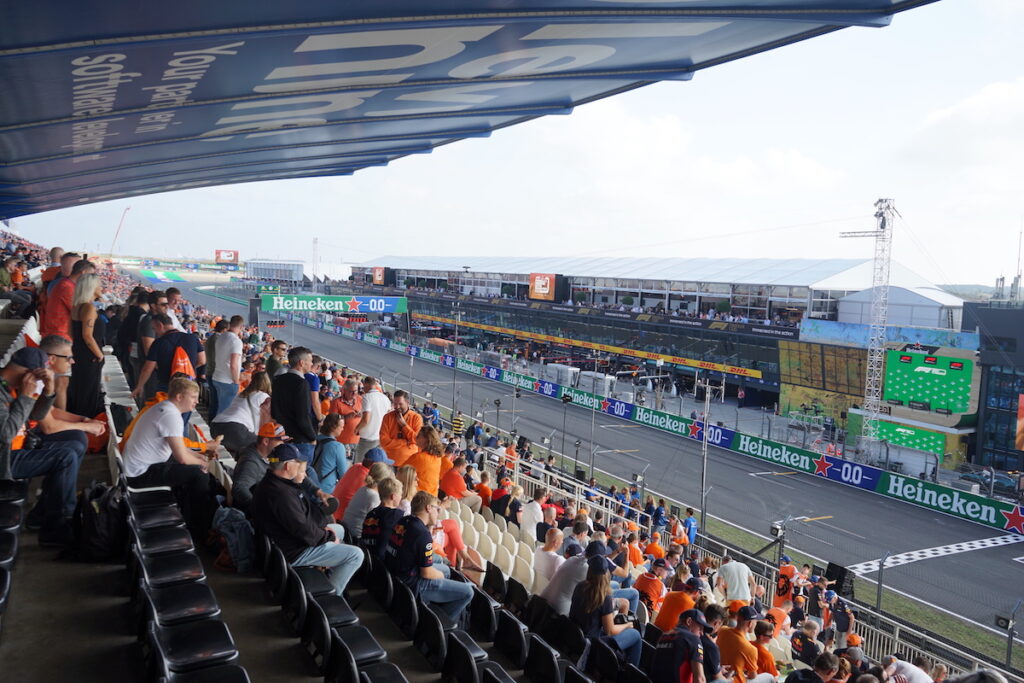 We've rounded up some of the best 2021 Black Friday deals for F1 fans, including savings on tickets, packages, accommodation and merchandise.
Discounted 2022 Formula 1 tickets
Tickets are now on sale for around one third of the races on the 2022 Formula 1 calendar. The following deals on F1 tickets are not limited to Black Friday only, but do represent significant savings on attending some of the calendar's best races next year:
Black Friday deals from F1 Experiences
The Official Experience, Hospitality & Travel Programme of Formula 1 is offering a 5% discount on 2022 Official Ticket Packages from 7am EST on November 26 until midnight EST on December 3. Use the discount code F1IN2022 when checking out online. F1 Experiences offers grandstand seats or trackside hospitality around the world with a host of insider activities such as an Exclusive Pit Lane Walk, Guided Track Tour, F1 driver appearances and access to the Paddock. You can also add a hotel room and circuit transfers to your package. F1 Experiences is already on sale for the majority of races on the planned 2022 Formula 1 calendar.
PLEASE NOTE: The discount code does not apply to Formula 1 Paddock Club-only packages, or any Formula 1 Miami Grand Prix 2022 packages. The discount code cannot be applied to past purchases and is only applicable within the promotion period.
Save on race weekend accommodation with Booking.com
Save up to 30% on selected properties with Booking.com when your reserved before December 1, 2021. The deals are valid for stays with check-out dates until June 30, 2022. That means you can save when booking your accommodation for any of the first nine races of the 2022 Formula 1 season, from Bahrain to Canada!
Please note: The discount is available on selected properties and applied to the original price of a room before taxes, charges and additional fees. Book between November 18, 2021, 9:00 (UCT+2) and December 1, 2021, 9:00 (UCT+2) inclusive. Valid for stays with check-out dates until June 30, 2022 inclusive.
F1 merchandise & gift deals
The F1 Store is offering 15% off storewide on team merchandise during Black Friday week, while you can save up to 25% on selected lines with F1 Authentics, including signed pictures, mini helmets and team memorabilia. It's also worth checking the store of your favourite team or driver for Black Friday deals and clearance sales. Mercedes AMG F1 offering up to 50% off selected merchandise, while Red Bull has a Cyber Week sale with savings of up to 70%. Max Verstappen's shop also offers Black Friday deals. Finally, gamers can enjoy discounts of up to 20% on products for PC, PlayStation, and Xbox with Fanatec.