Tag: full-image
It has been 68 years since the last driver from Monaco finished on the podium at their home event. Will the wait for their next home success finally end in 2019?
The Dutch Grand Prix will return to the Formula 1 calendar in 2020. Zandvoort, which previously hosted the event between 1952 and 1985, will make a return to the calendar following a 35-year absence.
Thirteen Spanish drivers have started a Formula 1 Grand Prix, eight have scored points, but only one has scored multiple podiums, wins and World Championships.
How to get the most out of your experience at Circuit de Catalunya for the 2019 Spanish Grand Prix on May 10-12.
There's good news for the future of the Italian GP, bad news for the Spanish GP and Liberty Media have their eye on plenty of other new destinations. Here's a round-up of all the F1 calendar news from April!
The upward trend in Formula 1 ticket prices has continued in 2019, though at a slower pace than last year. More than half of race promoters have raised ticket prices slightly this year, while prices at the remaining races have remained largely steady. No significant or "across the board" ticket price reductions have taken place at any race on the 2019 calendar.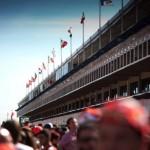 Here's everything you need to know ahead of the 2019 Spanish Grand Prix weekend!
Learn about the trackside experience at the Hungaroring circuit for the 2019 Hungarian Grand Prix on August 1-4.