Tag: f1 winter testing
From new driver line-ups to new engine partnerships and new regulations, here's what to look out for over the next two weeks!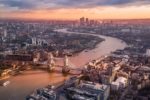 From fading hopes for a Danish GP to the prospect of a London race, plus news of the British and Mexican events excelling in 2018, here's a round-up of all the F1 calendar news from December 2018!
After snow and freezing temperatures impacted the first week of 2018 winter F1 testing in Barcelona, the second week delivered much better weather and more track time for the teams. Here's our images and observations from our trip to Barcelona last week.