Tag: british grand prix
The best things to do away from Silverstone this year. The British Grand Prix takes place on July 16-19, 2020.
Leon van Gasteren travelled from his home in The Netherlands to the 2019 British Grand Prix at Silverstone. Here's his report!
Silverstone signs a new deal, Hamilton searches for a record-breaking British win and are Red Bull overtaking Ferrari in this year's development race? Here are the talking points ahead of the 2019 British Grand Prix!
Here's everything you need to know ahead of the 2019 British Grand Prix weekend at Silverstone.
How well do you know Silverstone and the British Grand Prix? Take our F1 travel quiz to find out!
Silverstone, known as the "home of British motorsport," was part of the original World Championship in 1950 and has hosted the British Grand Prix more than 50 times.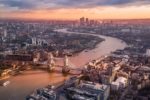 From fading hopes for a Danish GP to the prospect of a London race, plus news of the British and Mexican events excelling in 2018, here's a round-up of all the F1 calendar news from December 2018!
Our resident Silverstone expert Jonny Henchman tells us about the best vantage points for taking photos at the home of the British Grand Prix.
Rob Rapson shares his memories – and awesome photos – from his visit to Silverstone thirty-three years ago for the British Formula 1 Grand Prix .