Tag: british grand prix at silverstone
Planning a trip to Silverstone for the 2019 British Grand Prix on July 12-14? Read our budget planner to help plan the cost of your trip.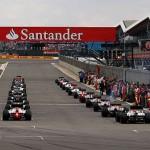 Silverstone, known as the "home of British motorsport," was part of the original World Championship in 1950 and has hosted the British Grand Prix more than 50 times.