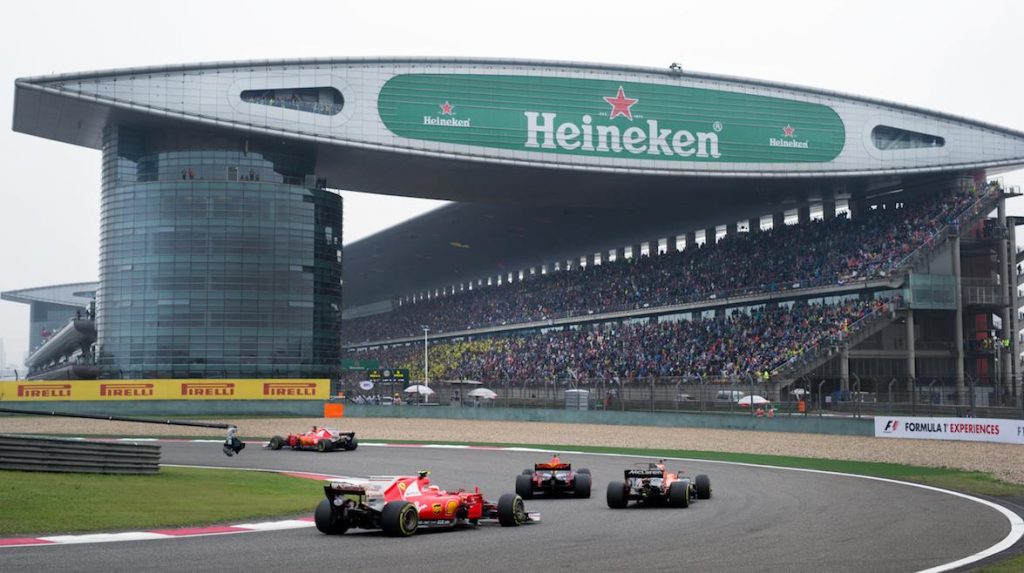 The best ways to get to the Shanghai International Circuit for the 2021 Chinese Grand Prix on April 9-11, plus advice on getting around in China's biggest city.
With two airports, Shanghai Pudong International (PVG) and Shanghai Hongqiao International (SHA), Shanghai is very well connected to the rest of the world. PVG is the 3rd busiest airport in China and ranked 20th in the world with in excess of 40m annual passengers. SHA mainly serves domestic flights plus regional connections to Tokyo and Seoul. Several airlines fly direct to Shanghai from major global hubs in Australia, the Middle East, Europe and the USA.
Flights from Europe
Major European hubs: London, Paris, Frankfurt and Amsterdam.
Popular airlines: Emirates, BA, China Eastern, Virgin Atlantic, Air China, Air France/KLM, Lufthansa.
Flight times: Direct flights from Europe approx. 12 hours (16-18 hours with stopover). You'll also lose around 6 hours when traveling to China.
Return flights approx. €500-800
Flights from the USA
Major US hubs: LA, San Francisco, New York, Dallas.
Popular airlines: Delta, Qantas, Emirates, Air China, China Eastern, Jet Airways, United, Continental .
Flight times: 13-hour direct flights from USA to Shanghai (18+ hours with stopover). China is about 15 hours ahead of the West Coast USA time.
Return flights approx. $800-1200 USD
Flights from Australia
Major Australian hubs: Perth, Adelaide, Melbourne, Sydney and Brisbane.
Major airlines flying into Shanghai from Australia: Qantas, Air China, China Eastern, Malaysia Airlines.
Flight time: around 10-11 hours for direct routes from east coast capital cities.
Return flights approx. $700-1000 AUD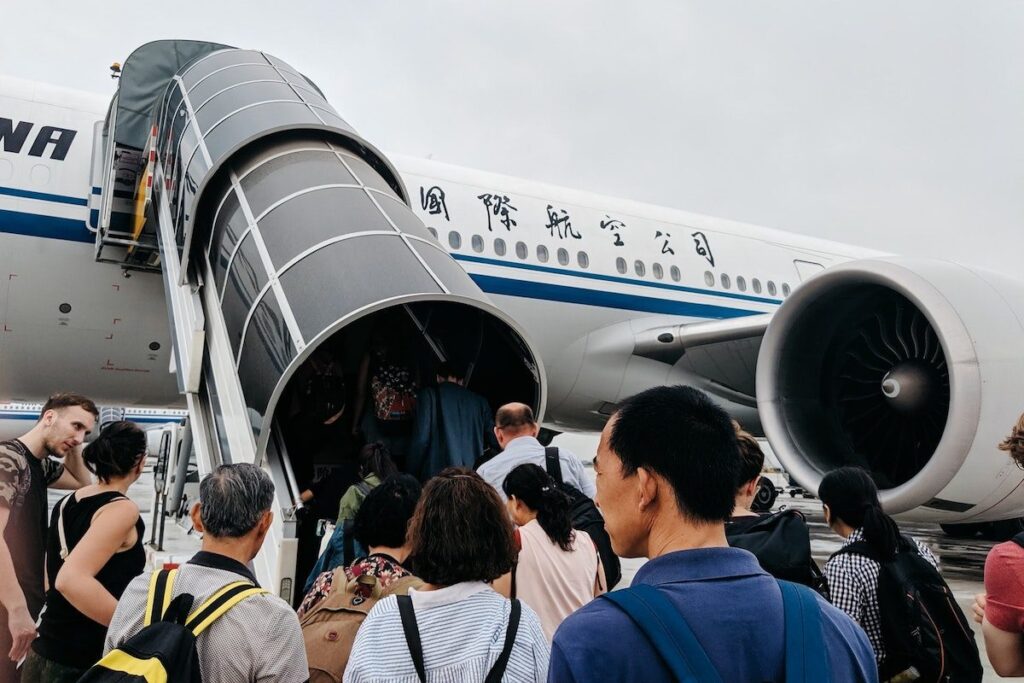 Regional & Domestic Flights
Regional flights: Major Asian hubs with regular Shanghai flights include Singapore, Kuala Lumpur, Tokyo & Bangkok. Popular airlines include: Singapore Airlines, Malaysia Airlines, Royal Brunei, Cathay Pacific, China Southern, Shanghai Airlines & AirAsia. Flight times around 3-5 hours from most Asian hubs to Shanghai, and prices range from $200-500 USD for return flights.
Domestic flights in China: With 180 existing airports and more than 80 new airports scheduled to open in 2015, there are plenty of flights from across China into Shanghai, on both full-service and budget airlines.  Flights between Beijing and Shanghai take just over 2 hours and cost anywhere from  CN¥400-1200 each way. Check out Spring Airlines, a Chinese low-cost airline, which often offers large online discounts on their flights.
Train/Boat to Shanghai
Chinese Trains: Four main passenger railway stations connect Shanghai to other parts of China: Shanghai Railway Station, South Railway Station, West Railway Station and Hongqiao Railway Station. Tickets are cheap and can be bought online up to 20 days before departure. A one-way ticket on a high speed bullet train from Beijing can be bought from CN¥553 (5 hours travel time); tickets for the normal train sell from CN¥157 (10-12 hours travel time). Click here for more information on Chinese train travel.
Boats to Shanghai: there are several weekly ferry services to Shanghai from Kobe and Osaka in Japan. The two-night single journey costs between CN¥1300-6500 depending on the cabin. Tickets can be bought online. Shanghai Ferry Company: ferry departs once a week from Osaka to Shanghai and vice versa / Japan-China International Ferry Company: ferry departs once a week, alternating from Kobe and Osaka.
How to get to Shanghai International Circuit
Whilst staying in the Jiading District near the circuit is more convenient from a travel perspective, we recommend staying in central Shanghai to get the most out of your Chinese Grand Prix weekend. The circuit is approximately 35km from downtown Shanghai, close to major highways. The best way to get to the circuit is to take the metro; the circuit has its own metro station stop on Line 11. The metro journey from central Shanghai takes around 60 minutes.
Taking the Metro to Shanghai Circuit: please note that Line 11 branches out to two end stations – Huaqiao and North Jiading. You need to make sure you are on the train heading to Huaqiao. The "Shanghai Circuit" station is located approximately 300m from Gate 1 (behind the main grandstand) and 500m from Gate 11 (behind grandstand K) respectively. There have been instances during previous years' race weekends that the station was ordered to close due to overcrowding. If you encounter this, hop down at the next station and flag a taxi to the circuit. If you want to beat the crowds when leaving a circuit and get yourself a seat, take the train in the other direction to Huaqiao, get off at the next stop and then return towards the city via the circuit. Click here for a large Metro map.
Taking a taxi, private car or shuttle to Shanghai Circuit: traveling by road to the circuit is more convenient but carries the risk you will get caught up in traffic congestion. It should be a 45-minute drive from central Shanghai to the circuit, but can take much longer on race weekend. Fares from the centre to the circuit should cost around CN¥200-250 ($30-40 USD) including tolls. It's a good idea to organize your return pickup from the circuit in advance to avoid waiting too long at the end of the day. Alternatively, you can hire a car with a driver, daily rates to start from around CN¥700 ($113 USD).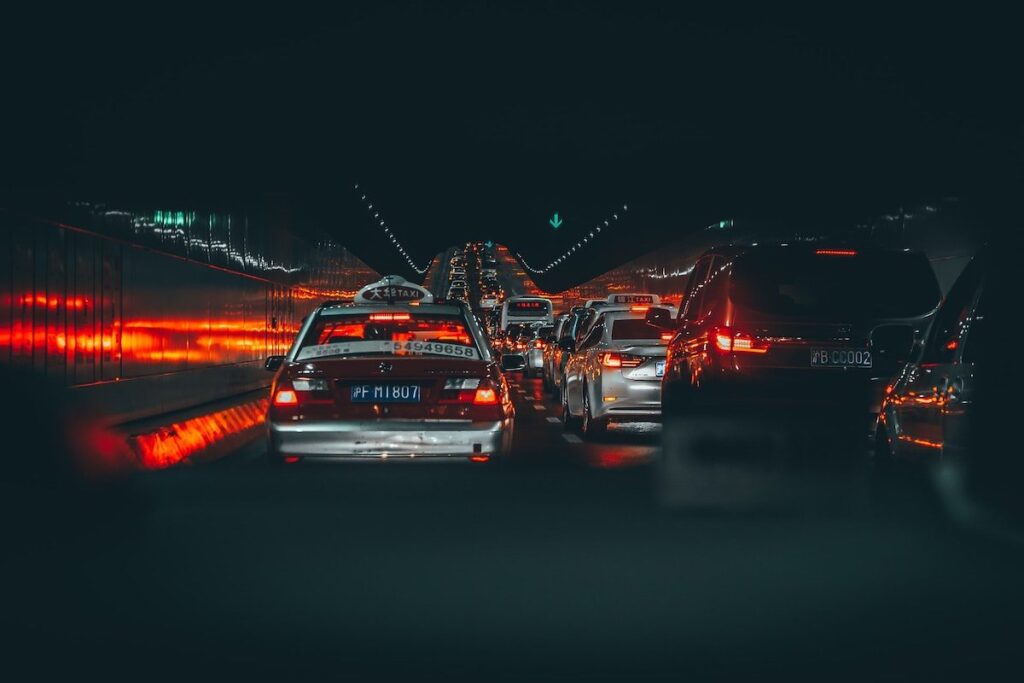 Taxis in Shanghai
If you need to get somewhere fast, take a taxi – most drivers know the quickest way to get to your destination. Unless it is rush hour or raining, you can easily find taxis in Shanghai and this large supply translates into some of the cheap prices in the world. The Shanghai Government regulates taxi fares at CN¥2.40/km ($0.39 USD) during the day and CN¥3.10/km ($0.50 USD) after 11.00 p.m. so make sure that your taxi driver uses the meter. Avoid taxi with plate numbers starting with X as these are unlicensed. Unlike the yellow cabs in New York, taxis in Shanghai are in different colors – black, red, yellow, white, green, blue – according to the company they belong to. Shangahai Eastern Taxi Service is a reputable company with online reservations for airport pickups, day tours and various other services. Here's some general advice for taking taxis in Shanghai:
Taxi tip #1: Avoid unlicensed taxis as you will not have any rights, should you are injured on the way to your destination. A legitimate taxi has a logo light at the top of the vehicle, a meter, an illuminated vacancy disk and a transparent shield between the driver and back passenger seats.
Taxi tip #2: Ask your hotel to call a cab for you. To avoid being sent to the wrong place, have the front desk of your hotel write down the name and address of your destination in Chinese. Make sure to also keep a copy of your hotel's business card or flyer for the ride home.
Taxi tip #3: Remember to collect a receipt, even if you paid in cash. If you have left something in the car, you will have details of the taxi and the driver as a reference when calling the taxi company to reclaim your items.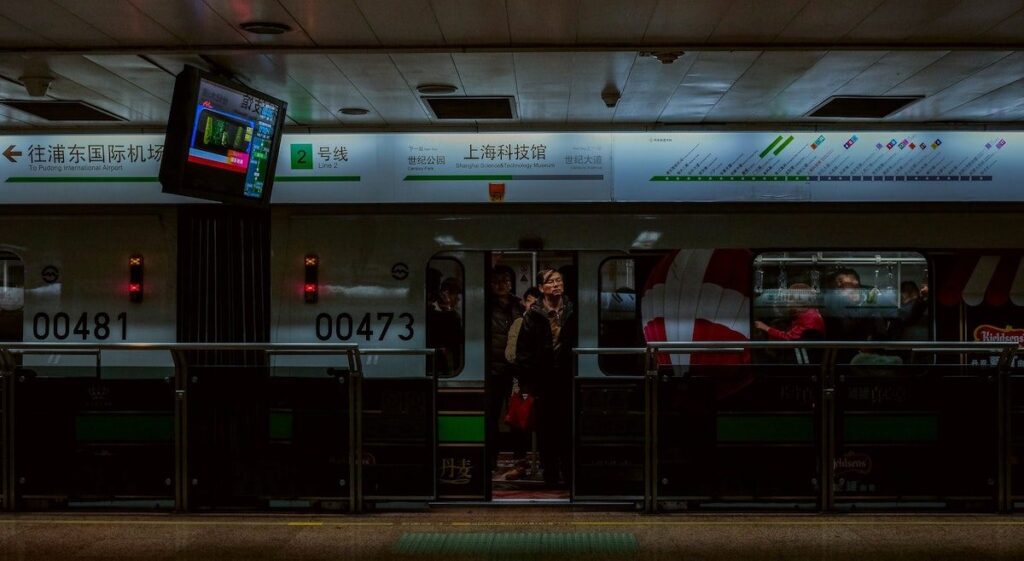 Shanghai Metro
Most of Shanghai can be accessed via the Shanghai Metro, one of the longest and fastest-expanding rapid transit systems in the world. It currently has 14 lines (not inclusive of the Shanghai Maglev Train line) that connect 337 stations across Shanghai. Travel is inexpensive with single-journey tickets priced between CN¥3-9 ($0.50-1.50 USD). To avoid the hassle of purchasing tickets each time you travel, we recommend purchasing a Shanghai Public Transportation Card. It costs CN¥20 ($3.20 USD, which is a refundable deposit) and can be loaded in increments of CN¥50 ($8 USD) or CN¥100 ($16 USD). Alternatively, you can opt to buy a 1-day pass for CN¥18 ($2.90 USD) or a 3-day pass for CN¥45 ($7.25 USD) respectively, which will allow you unlimited rides on the metro. Click here to learn more about the Shanghai Metro.
Shanghai Public Buses
One of the more convenient ways to travel across Shanghai is on a public bus. With more than 1000 routes serviced by more than 10 bus companies, Shanghai has an extensive bus network. The city also has one of the oldest operating trolleybus systems. Most buses in the city centre of Shanghai uses numbers to indicate the line they serve, while Chinese characters are used for suburban busses and some city buses. Click here for an overview of the routes. Most public buses have a flat-rate fare of CN¥1, CN¥1.5 or CN¥2 ($0.15-30 USD). Lines with three numbers starting with 5, 6, 8 and 9 usually use distance-based fares that starts from CN¥1. You can pay distance-based fares with the Shanghai Public Transportation Card.
Shanghai Hop On Hop Off Buses
Big Bus Shanghai operates sightseeing tours of the city's best attractions using open-top double decker buses. There are three routes – City Tour (Red Route), Pudong Tour (Blue Route) and Temple Tour (Green Tour). For CN¥300 ($48 USD) you can hop on and off at 22 attractions across the city for  up to 48 hours. Included in the price is entry to the observation deck of the Jin Mao Tower and the Jade Buddha Temple plus a 90-minute river cruise.
What are your tips for traveling around Shanghai? Leave a comment below.