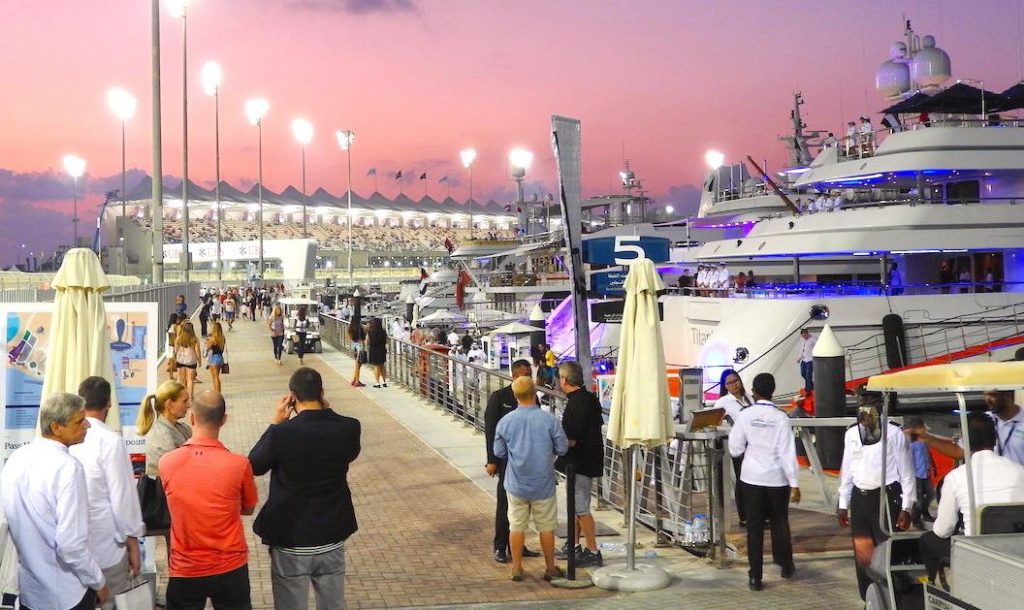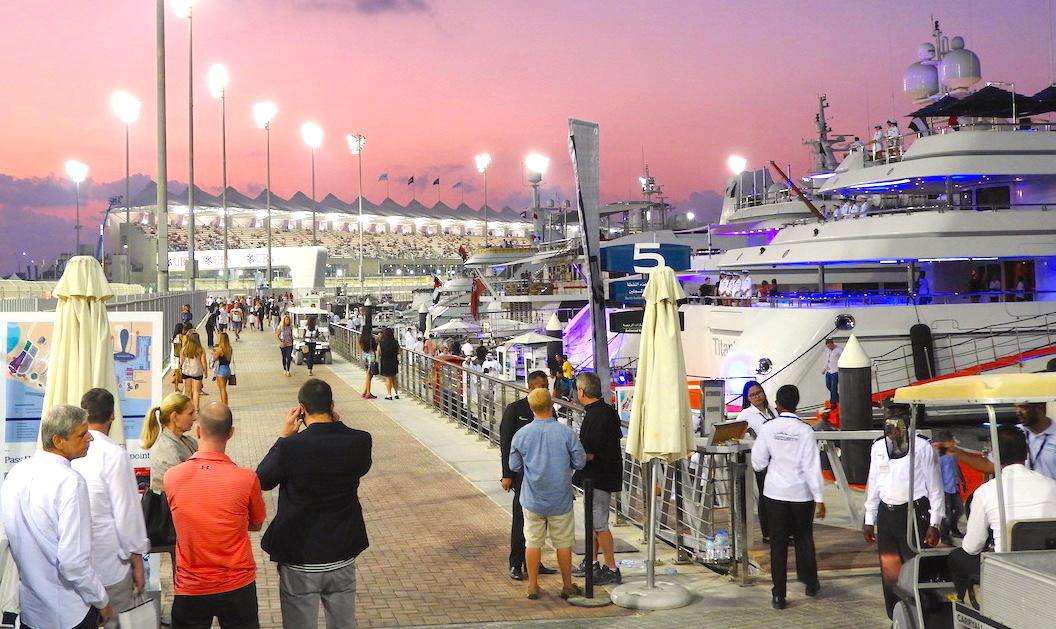 The best flights to Abu Dhabi and Dubai for the season-ending Abu Dhabi Formula 1 Grand Prix, plus advice on getting to Yas Marina Circuit. The next race is on November 24-26, 2017.
The Editor attended the 2015 Abu Dhabi Grand Prix and flew with Emirates via Dubai. All images © Tomasz Cwiklinski & F1Destinations.com
It always pays to book your race tickets, accommodation and flights well in advance for Abu Dhabi. Capacity is limited at Yas Marina and the event does sell out. Luckily, Yas Marina is well served by airports in both Abu Dhabi and nearby Dubai, both of which are major international hubs serving a range of airlines and multiple worldwide destinations. Race transport is well organised at the Abu Dhabi Grand Prix, which is good news since Yas Island is actually 35 kilometres from Abui Dhabi City. Taxis are cheap and plentiful in Abu Dhabi and buses are also available for those on a tighter budget.
Closest airports to Yas Marina
Abu Dhabi International Airport (AUH): located around 30km from the city centre and just 10km from Yas Marina, Abu Dhabi Airport is the logical place to fly into for the Grand Prix this November. This growing hub is home to Etihad Airways, the flag carrier of the UAE and also the title sponsor of the Abu Dhabi Grand Prix. In total, more than 40 airlines offer flights to Abu Dhabi from more than 90 destinations as far afield as North America and Australia.
Dubai International Airport (DXB): don't discount flying into Dubai, just 120km from the center of Abu Dhabi and 95km from Yas Marina. The world's fourth largest airport by passenger numbers is home to Emirates, a fast growing international airline with a great reputation and a huge fleet of modern aircraft serving destinations all around the world.
Getting to Yas Marina circuit
Yas Island is inundated with cabs over the race weekend. A trip from the center of Abu Dhabi to Yas Island should cost in the region of 70 Dirhams each way (around

€

15), and can take you directly to the entrance gate in the morning. Free shuttle buses ferry racegoers out of the Marina and to nearby car parks full of taxis after the event.
A free park and ride shuttle service runs for those coming into Abu Dhabi for the race, too. Just show your race ticket to be admitted. Routes 170, 180, 185 and 190 run from the city centre to Yas Island, and numbers 195,200, 201,203,300, 302 and 304 operate from the city's suburbs. Buses also run on Yas Island itself, since it's around 2.5km from the South Grandstand to the du Arena.
Several hotels operate their own complimentary shuttle service for guests visiting the Grand Prix. Parking can be pre-booked for Yas Island Marina, but permits are limited (one per three ticketholders) to encourage car sharing and limit congestion.
More information:
The Yas Marina Circuit website provides useful downloadable maps for the circuit, Yas Island and public transport.
The Yas Island website also provides information on getting to the circuit.
Details on the Yas Express, the complimentary bus service on the island.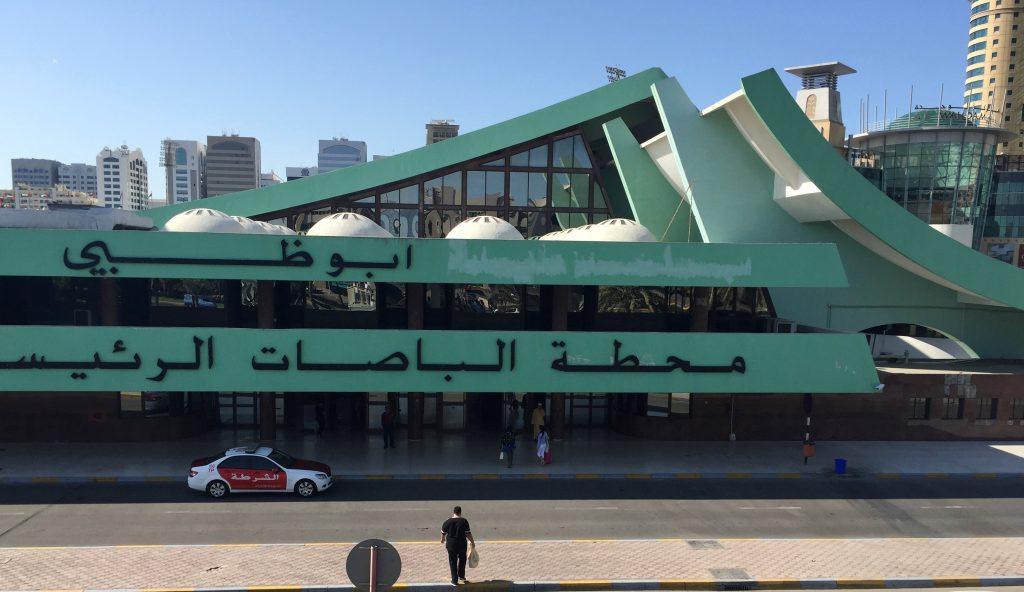 Getting around Abu Dhabi
Taxi: travel by cab is cheap and plentiful in Abu Dhabi. Silver taxis can be flagged down anywhere in Abu Dhabi and fares start at 3.50 Dirhams (

€

0.75). Available taxis show an illuminated light in the middle of the sign on their roof.
Bus: the Abu Dhabi bus terminal (pictured above) is found on Hazaa Bin Zayed Road. Buses depart here for destinations all over the city as well further afield into other cities, like Dubai. You can also pick up inter-emirate taxis at the bus station. The public bus fare system is nice and simple: 2 Dirhams (

€

0.40) for a single trip within the city or 4 Dirhams (

€

0.80) for a single trip on a regional bus.
Streets and Addresses
Abu Dhabi addresses can be a struggle to get your head around, since lots of roads have a traditional name as well as an official name. Airport Road, for example, is officially named Maktoum Street. The city is divided into districts, but also more recently into numbered zones, with streets also being numbered to correspond.
Odd-numbers run across the island, even numbers run along it. First Street is therefore the Corniche, and odd-numbered streets run out of town from here to 31st Street at New Khalifa Park. Airport Road is Second Street, so even numbers run east through to 10th Street by Abu Dhabi Mall. If in doubt, just ask your taxi driver to take you to a landmark rather than grappling with address numbers and zones.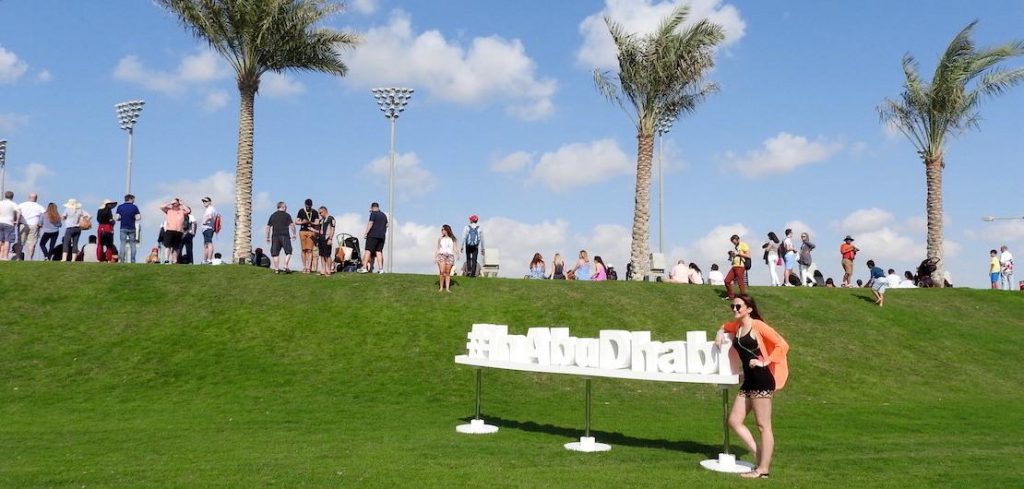 Getting from Abu Dhabi Airport to the city
Taxi: Al Ghazal taxis (tel: +971 2 600535353) is Abu Dhabi's most reputable taxi service, and their cars travel from the airport to the city for a flat rate of 75 Dirhams (just over

€

15). The journey takes about 40 minutes. It's even cheaper to get from the airport to Yas Marina, which is just 10km away. Metered taxis are also available at the airport, and should cost the same as an Al Ghazal taxi. Find the taxi rank by turning left out of the arrivals area and following a long passageway to a covered platform next to the taxi stand.
Bus: the A1 bus runs to and from the city every 30-45 minutes, all day and all night, for a bargain 4 Dirhams (

€

0.80). It departs from outside Terminal 3. The Etihad Express – a complimentary shuttle service for Etihad passengers travelling on to Dubai – uses the same bus stop as the public bus.
Getting from Dubai to Abu Dhabi
Taxi: from Dubai airport, a metered airport taxi to Abu Dhabi will set you back around 250-300 Dirhams (

approx €50-60

) and takes around 90 minutes. Emirates Express buses also depart from the airport bound for Abu Dhabi too.
Car: it should take you around 90-120 minute to drive from Dubai to Abu Dhabi. There is park and drive facility at Shahama, around 15km from Yas Marina.
Bus: from the center of Dubai, regular buses depart Al Ghubaiba Bus Station for the main Abu Dhabi Bus Station. The trip takes around 2 hours and costs 25 Dirhams. We recommend getting off at the Shahama park and drive facility and getting the bus to the circuit from here. If you don't do this, then the trip into the center of Abu Dhabi and back (on the 190 bus) will take at least another hour. This advice doesn't work going the other way however. You'll need to go to the Abu Dhabi Bus station to take a bus back to Dubai.
Share a taxi from Dubai to Yas Marina?
You will see from the comments that we have received many requests from people keen to share the cost of taxis from Dubai to Yas Marina on race weekend. This year, we've set up a dedicated Facebook group so you can more easily connect and organize shared trips to the circuit. Join the group here:
Going to Abu Dhabi Grand Prix
Been to the Abu Dhabi Grand Prix at Yas Marina? Leave a comment below with your advice on getting to the circuit!
Your trackside guide to Yas Marina for the Abu Dhabi Formula 1 Grand Prix, including information and advice on concerts, going to Ferrari world and more.
Tags: 2015 abu dhabi grand prix, getting around abu dhabi grand prix, getting from dubai to yas marina, getting from the airport to yas marina, getting to yas marina circuit, public transport abu dhabi grand prix, taking a taxi to yas marina on grand prix weekend, taxi travel to yas marina