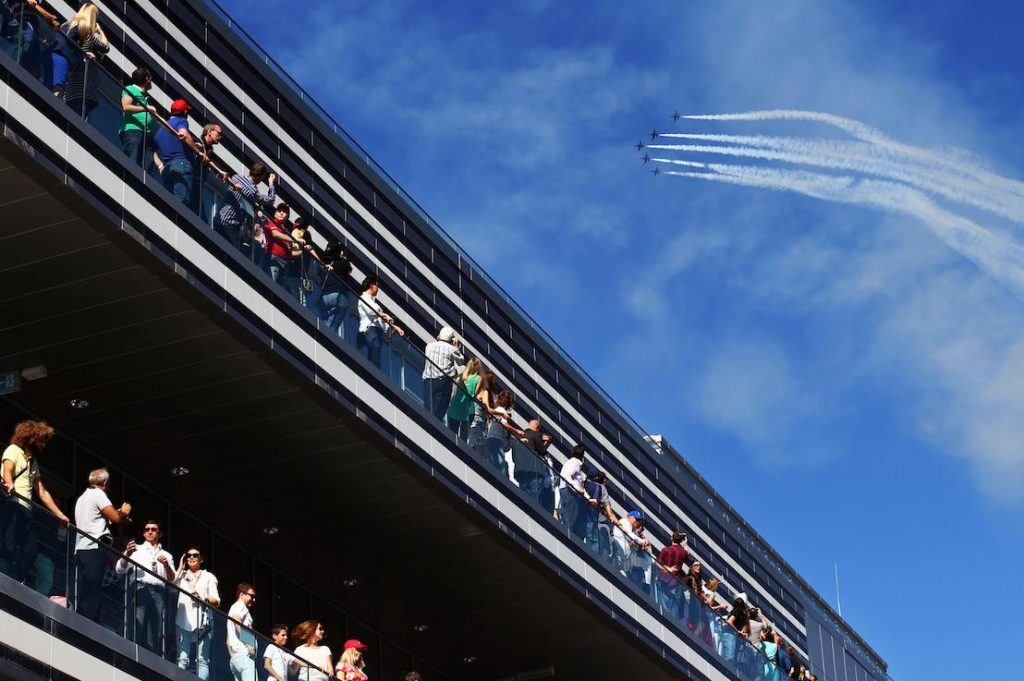 Estimating the cost of race tickets, accommodation and spending money for spectators at the 2021 Russian Grand Prix in Sochi on September 24-26.
The recent weakness of the Russian rouble is great for traveling F1 fans, making Sochi one of the cheapest destinations on the current calendar. The only hitch is that it more expensive for most international fans from outside the immediate region to get flights to the race.
Average costs below are per person based on a stay of 3 nights with race tickets, accommodation and spending money. The prices do not include flights (or other travel costs) required to reach Sochi.
About our categories: Budget fans buy the cheapest race tickets (General Admission) and camp by the track or stay in a hostel. Mid-Range fans buy a grandstand ticket and stay in a 3-star hotel, whilst High-End fans buy a VIP or experience package and stay in a 4 or 5 star hotel.
Been to Sochi Autodrom? Leave a comment!