Your guide to the best places to stay near the Sochi Autodrom at the 2021 Russian Grand Prix on September 24-26.
Support the future development of F1Destinations by reserving your accommodation with free cancellation through the Booking.com links on this page. We also recommend adding accomodation to your Official Ticket Packages from F1 Experiences.

Sochi is a popular summer resort with a huge range of accommodation from cheap hostels and guesthouses up to five-star brand hotels. Whilst there is an inevitable hike in prices on Grand Prix weekend, this is not as pronounced as in some F1 cities. This is helped by the fact that the race takes place outside in late September, after the main summer season. Foreign visitors will be pleasantly surprised by the quality and cheap prices of the accommodation in Sochi, much of it within walking distance of the Sochi Autodrom. We've separated our recommendations below into two sections; hotels close to the track in Adler and hotels in central Sochi (40km to the north), which is easily accessible by train or bus.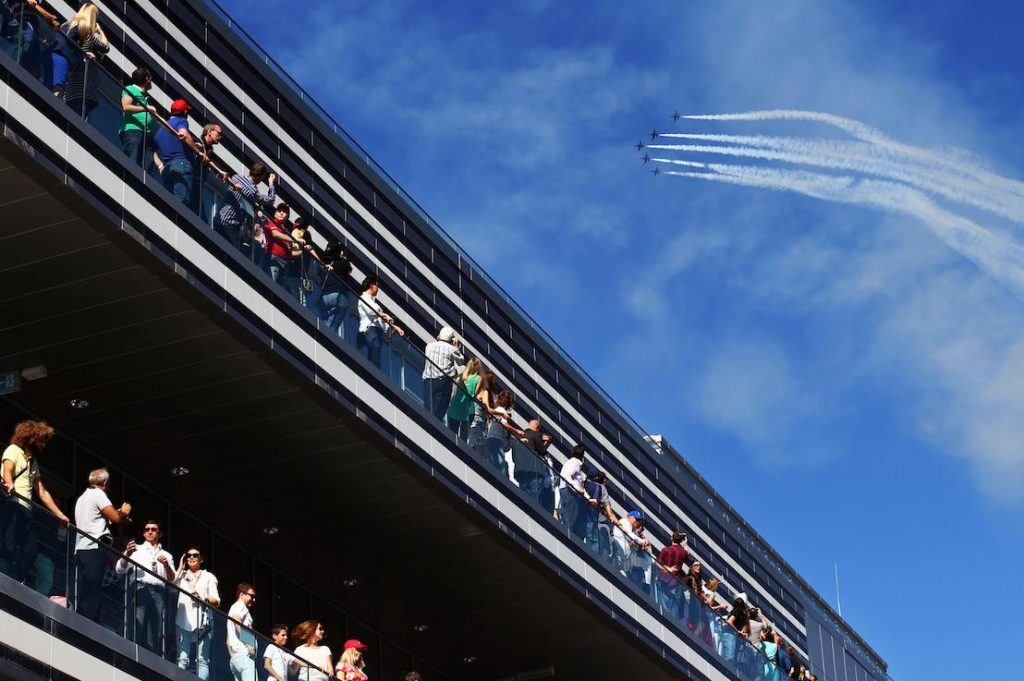 Accommodation near Sochi Autodrom
Just 500 meters from the circuit
Flat screen TV and WiFI
Twin room from €40 per night
Beachfront 4-star hotel
5km from Sochi Autodrom
Standard double room from €80 per night
4-star hotel next to the beach
20 minute walk from the track
Double room with sea view from €230 per night
Accommodation in central Sochi
With decent public transport, it's possible to base yourself anywhere along the coast on Grand Prix weekend and still get to the Sochi Autodrom cheaply and easily (more in
Getting There & Around
). Many fans choose to stay around 40km north in the center of Sochi, where there is plenty of accommodation to suit all budgets, including lots of extremely good value higher-end hotels.
Lazarevskoe
tends to offer the most budget accommodation, and central Sochi (and Adler, near Sochi Autodrom) the pricier hotels.
Minutes from the beach
Shared bathrooms
Bed in a single-sex dormitory from €8 per night
Private bathrooms with TV
Close to cafes and restaurants
Twin room with balcony from under €25 per night
Four-star hotel with English-speaking staff
Standard double from €75 per night, including breakfast
Been to Sochi? Leave a comment with your accommodation tips!