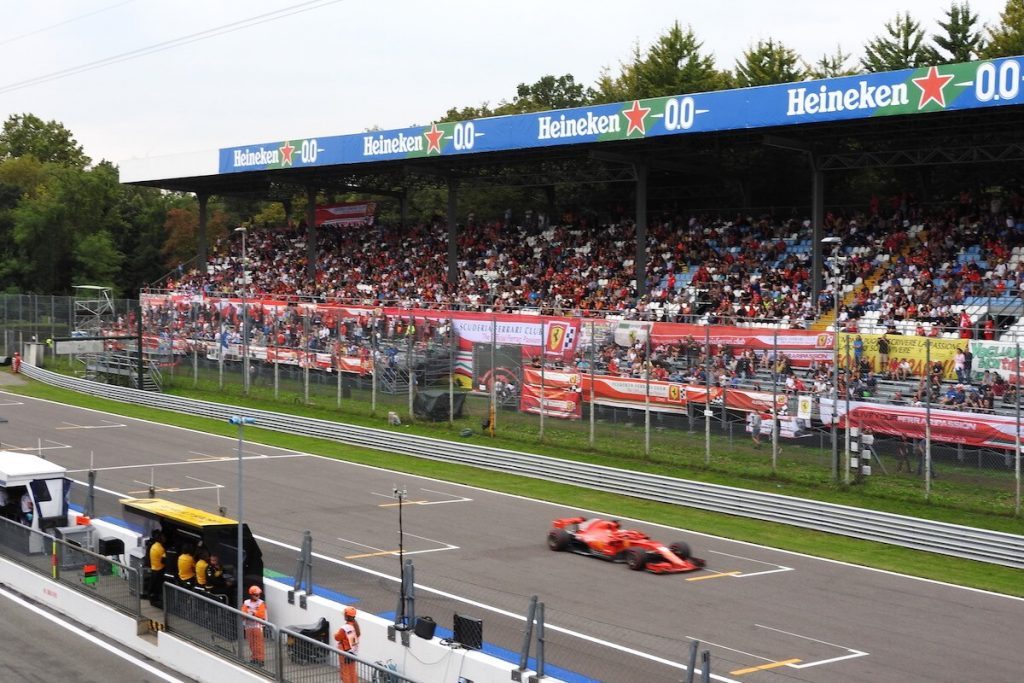 Tickets for the 2022 Italian Grand Prix are now on sale. The Monza race is set to take place on September 9-11.
Tickets are now available for the 2022 Italian Grand Prix. Monza will welcome back a capacity crowd for the first time since 2019, when the Tifosi were treated to a Ferrari victory courtesy of Charles Leclerc.
Amid the coronavirus pandemic, the 2020 Italian Grand Prix was held without fans in the grandstands. In 2021, the circuit ran at half capacity. Ticket sales for last year's event were disappointing, mainly due to inflated prices and the late launch of ticket sales.
There is unprecedented demand for Formula 1 tickets in 2022, with many races having sold out within days of tickets going on sale. We recommend booking your tickets as soon as possible to avoid disappointment. 
The Italian Grand Prix has provided a true racing spectacle in recent years, with the last two races at the venue resulting in unexpected victories for AlphaTauri's Pierre Gasly in 2020 and McLaren's Daniel Ricciardo in 2021.
The Italian Grand Prix is one of only two, alongside the British Grand Prix, which has been ever-present on the Formula 1 schedule. Monza has hosted more Formula 1 races than any other circuit and has appeared on the calendar in all but one season.
The good news is that there is a discount of around 7.5% if you purchase your 2022 Italian Grand Prix tickets before the end of May. Ticket prices will increase on June 1. Both 3-day and single day tickets are available for the 2022 Italian Grand Prix.
Where to watch the Italian Grand Prix action
While there are lots of grandstands to choose from, most are clustered around the circuit's most iconic corners. Seven grandstands are covered, and all should offer views of giant screens to follow the action. Click here for our detailed guide on Monza's grandstands, and the best vantage points to view the action from.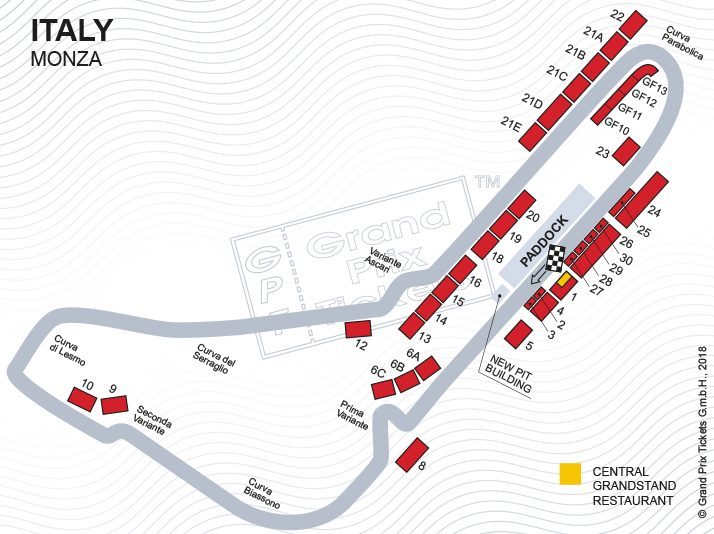 The most expensive tickets are located in the Centrale grandstand, which is opposite the pit lane. Weekend tickets for this grandstand will set you back €960 (or €210 for children under the age of 11). The cheapest 3-day grandstand tickets are in the Inner Ingresso Parabolic stands (GF10, GF11, GF12 and GF13). Prices here, on the inside of the Parabolica corner, are €245 for the weekend.
General Admission returns for the 2022 Italian Grand Prix. 3-day General Admission tickets are priced at €99.
Have any questions about buying 2022 Italian Grand Prix tickets? Leave a comment below.