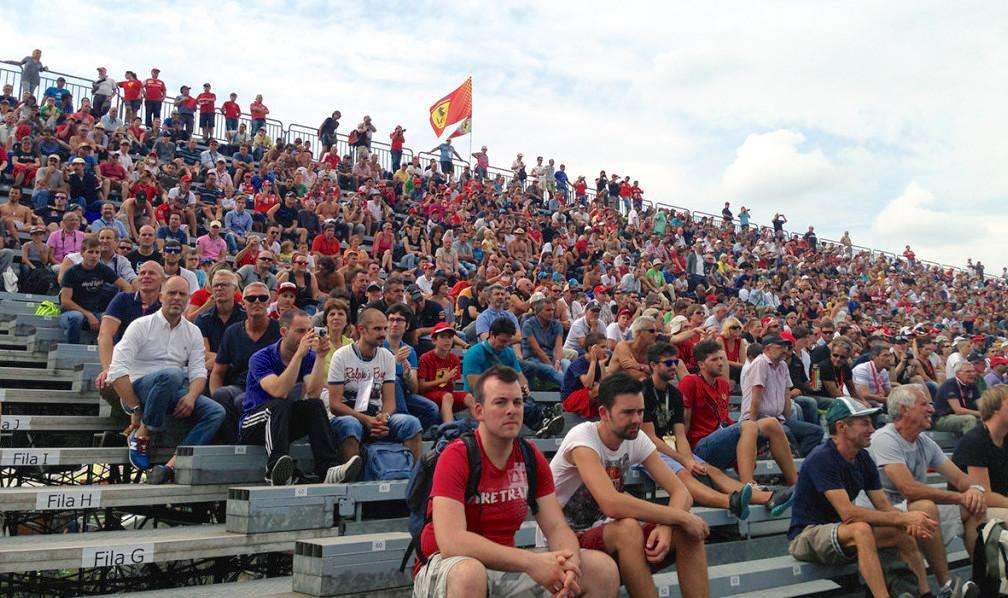 Tickets for the 2021 Italian Grand Prix are now on sale. The Monza race is set to take place on September 10-12.
Formula 1 will race at Monza in September and tickets for the 2021 Italian Grand Prix are now on sale. Along with the British Grand Prix, the Italian Grand Prix is one of only two events to have appeared on the World Championship calendar in every season since 1950, while Monza has hosted more Formula 1 races than any other circuit.
Last year's Italian Grand Prix was one of the best races of the 2020 season, with Pierre Gasly taking a shock victory for the AlphaTauri team. The event was held behind closed doors – but the event is set to go ahead with spectators this year.
Coronavirus protocols
The 2021 Italian Grand Prix will run with around a 50% capacity crowd and only those with a European green Covid certificate will be permitted entry. You will also need proof of vaccination, proof that you have recovered from coronavirus or proof of a negative molecular or antigenic test result. 
In 2019, a record-breaking 200,000 fans were in attendance over the weekend, with the tifosi treated to a Charles Leclerc victory. Demand for tickets to the 2021 Italian Grand Prix is expected to be high, so be sure to secure your tickets soon to avoid disappointment!
If you're looking for a premium experience at the 2021 Italian Grand Prix, consider ticket packages from F1 Experiences. With a wide range of experiences available, from premium grandstand seats to hospitality in the Paddock Club, these options will ensure a memorable trip.
Where to watch the Italian Grand Prix action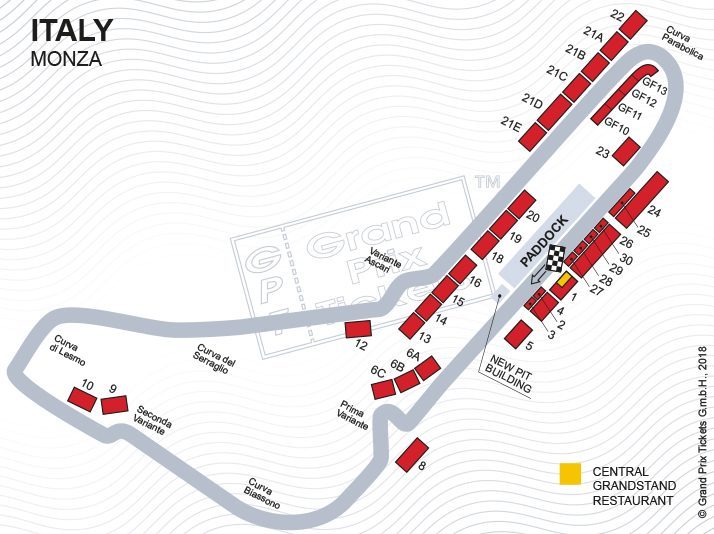 While there are lots of grandstands to choose from, most are clustered around the circuit's most iconic corners. Seven grandstands are covered, and all should offer views of giant screens to follow the action. Click here for our detailed guide on Monza's grandstands, and the best vantage points to view the action from.
The most expensive tickets are located in the Centrale grandstand, which is opposite the pit lane. Weekend tickets for this grandstand will set you back €1,140 (or €210 for children under the age of 11). The cheapest 3-day tickets are in the Inner Ingresso Parabolic stands (GF10, GF11, GF12 and GF13). Prices here, on the inside of the Parabolica corner, are €260 for the weekend. There is no general admission available at the 2021 race.
Following its debut at the British Grand Prix, the 2021 Italian Grand Prix will be the second race weekend to use the Sprint Qualifying format. The traditional hour of qualifying will take place on Friday evening, setting the grid for Saturday's 18-lap sprint race. Given the slipstreaming effect at Monza, you can expect an action-packed Saturday afternoon race!
Have any questions about buying 2021 Italian Grand Prix tickets? Leave a comment below.