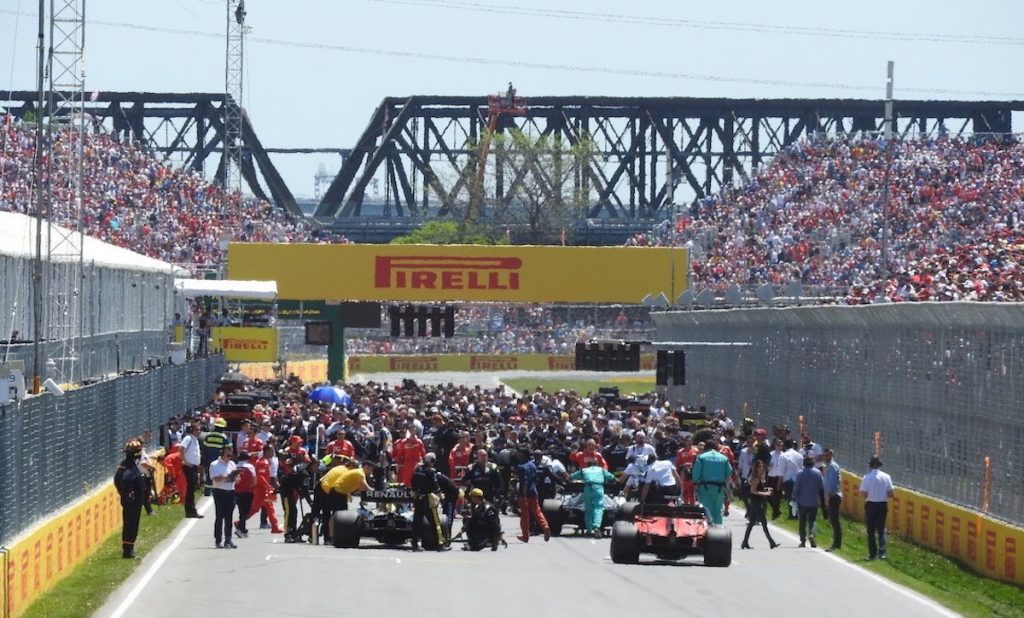 The 2020 Canadian Grand Prix, due to take place in June, has become the ninth Formula 1 race to be affected by the ongoing coronavirus pandemic.
The 2020 Canadian Grand Prix has been postponed due to the ongoing coronavirus pandemic. The race, originally scheduled for June 12-14, had been slated as the season-opening event following the
postponement of the Azerbaijan Grand Prix
. It is the ninth Formula 1 event to be affected by the global health crisis. A statement from Canadian Grand Prix organisers read:
"We would have been honoured to host the first race on the 2020 Formula 1 World Championship calendar, but we are saddened to have to announce the postponement of the Formula 1 Canadian Grand Prix 2020. This postponement was not a decision that was taken lightly or easily. Over the past month, we have been in constant communication with Formula 1 and representatives from the city of Montréal, Tourism Montreal and both provincial and federal governments. We have heard the directives issued by public health officials and as a direct result of the COVID-19 pandemic are following the expert guidance provided by the authorities."
It is hoped that a new date for the race can be found, with organisers adding that tickets already purchased for the event will continue to be valid. Ticket holders will be informed of options regarding their tickets when a new date is confirmed.
News on the postponement of the event had been expected for some time, with organisers saying that a decision
had to be made
by Easter weekend. Canada imposed a 30-day restriction on all non-essential travel at the Canada-U.S. border on March 21. There have been upward of 16,000 confirmed coronavirus cases so far in Canada, and more than 300 deaths. Should the Canadian Grand Prix not be rescheduled, this would be the first time since 2009 – and only the second time since 1978 – that the Montreal race has not appeared on the calendar. The postponement of the Canadian round means that the
French Grand Prix
at Circuit Paul Ricard on June 28 is currently the earliest point at which the 2020 Formula 1 season will begin.
A recent statement from Formula 1 says that the sport is working with promoters on a revised 2020 schedule, "with the actual sequence and schedule dates for races likely to differ significantly from [the] original 2020 calendar." In recent weeks, press reports have suggested a number of measures could be made to ensure that a full championship season takes place. Ideas include two-day race weekends – allowing for more back-to-back race weekends – double header events at a single circuit and an extension of the calendar to February 2021.