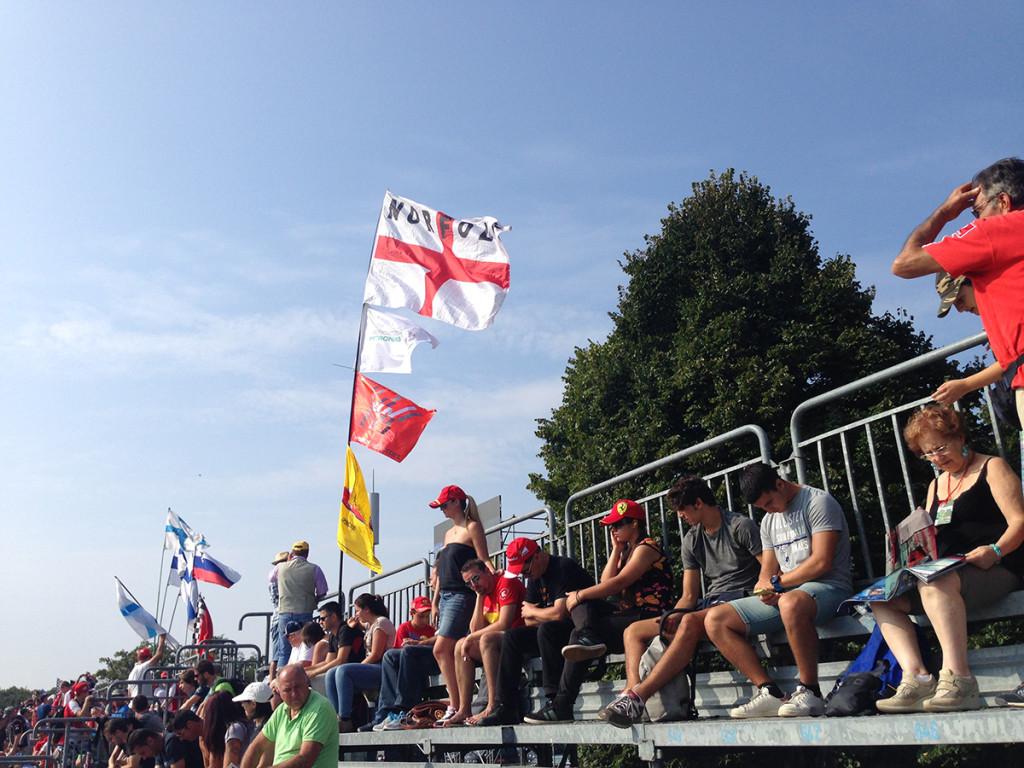 Start planning your trip to Milan for the Italian Formula 1 Grand Prix at the Monza circuit.
Stretching from the mountainous north to the Italian peninsula in the south, Italy is a culturally and historically rich country in Southern Europe with a population of 60 million, For centuries, the capital Rome was the political and religious hub of Western civilization. A leading regional power, Italy is also one of the world's most developed nations.
The Italian Grand Prix is held each year at the tail end of the European summer in Monza, a small town just outside Milan. A world leader in design and fashion with a rich history of art and culture, Milan is Italy's second biggest city with a population in excess of 4 million. A fascinating blend of old and new, Milan features a historic centre (home to the world's third largest church) as well as the imposing skyscrapers of the Port Garibaldi financial district.  The city is the capital of Lombardy, the wealthy industrial heartland of Italy and the home of media tycoon Silvio Berlusconi, the controversial ex-Prime Minister.
Visas
Italy is part of the
Schengen zone
, which provides border-less travel between 26 European member states. Most tourists planning a short trip to Italy will not need a visa to enter the country. If you are in any doubt,
check here
.
Safety
Both Milan and Monza are relatively safe and violent crime is rare. Pickpockets are active in the city centre of Milan (particularly at the central train station) and on public transport, so be vigilant and keep your belongings secure. If you are renting a car, don't leave any valuables in sight and consider paying for safer off-street parking.
Money
The currency of Italy is the EURO. Credit cards are widely accepted and ATMs ('bancomat' in Italian) are easy to find. Don't take the risk of bringing lots of cash or travelers cheques – just withdraw the money you will need each day or two. Tipping is not expected in Italy, though you can reward good service in a restaurant with a tip of up to 10%.
Language
A decent number of Italians speak and understand at least some English, particularly in the service industry. But it's still worth buying yourself an Italian phrasebook and learning some pleasantries. The locals will appreciate you making an effort!
Health
Pharmacies ('farmacia') are plentiful and operate on a rota basis so there will always be one open nearby. If you are travelling from Europe, don't forget to get to organise an EHIC card to access free medical services. You should also organise adequate travel insurance in case of a medical emergency.
Climate
The Italian Grand Prix is held each year in early September at the end of the hot Italian summer when crisp mornings  give way to clear, sunny skies and pleasantly warm days. Average daily maximum temperatures in September are in the mid-twenties and the chance of rain is quite low- on average, Milan only experiences five wet days in September. You will be fine in shorts and t-shirt during the day, but don't forget to throw in a light jumper/jacket for the cooler evenings and some waterproofs, just in case.
What are you tips for traveling in Italy? Leave a comment below!
The best places to stay for the Italian Grand Prix at Monza.
Tags: autodromo nazionale monza information, italian grand prix at monza, milan travel information, monza travel information, travel info italian grand prix, travel to italian grand prix monza, travel to monza f1