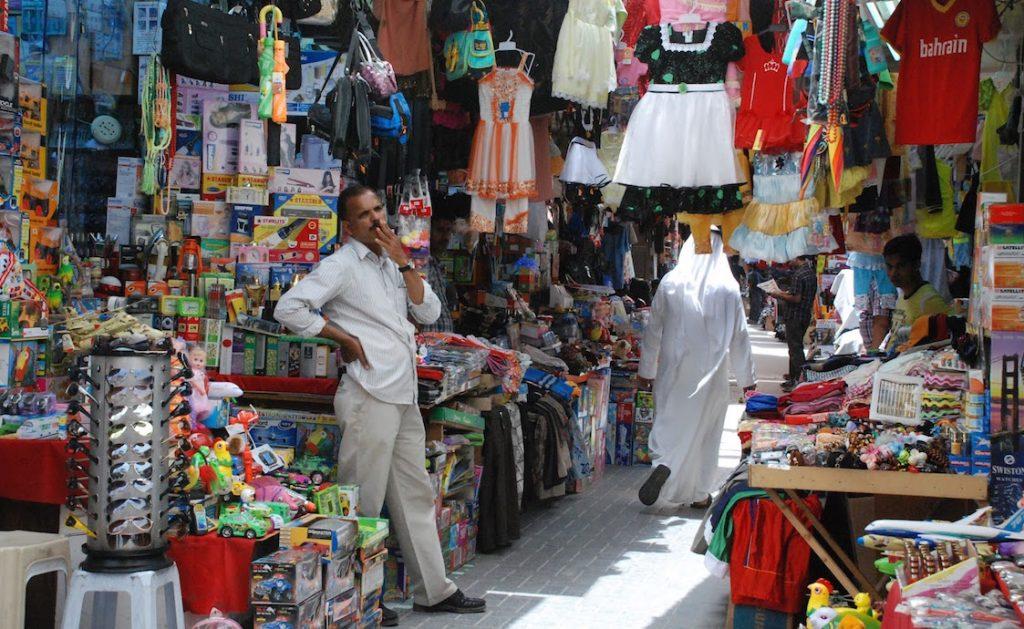 Your guide to off-track activities at the Bahrain Formula 1 Grand Prix. The next race is on April 14-16, 2017.
If you've got a day or two spare either side of the F1 weekend, there's plenty of things to do in Bahrain. The beauty of this tiny country (which is similar in size to diminutive Singapore) is that you can cover a lot of it in a short space of time, and organizing a car and driver is both cheap and easy through your hotel if you want to do a lot of sightseeing and traveling about. It's also a lot more liberal and cosmopolitan than most of its neighbors, whilst retaining an authentic Arabian culture. There's enough to see and do in and around Manama if you're going to spend up to a week here. Here are some of our top attractions in Bahrain.
Hit The Beach
Bahrain isn't exactly known for its beautiful beaches, but if you fancy taking some time out on the sand then Al Jessayah is the best public beach, though beach clubs and hotels offer far prettier private beaches. Alternatively, the Al Dar Islands are an eight-minute boat ride from the city: a full beach resort complete with cabanas and huts, shopping, restaurants and watersports. Further afield, the Hawar Islands are a 50km boat trip from Manama, but well worth a visit. The 35 islands, 80% of which are made up of a wildlife preservation zone, are still relatively undeveloped. It's also worth considering a trip to the Wahooo Water Park. Cool off and make a splash at this indoor-outdoor water park located in the enormous City Centre Shopping Mall in the glitzy Seef district of Bahrain. Entrance is 12 BHD (€30 EUR).
Saudi Causeway Restaurant Tower
A series of bridges separate Bahrain from Saudi Arabia, and you can stop for a cup of tea or a meal at the halfway point across the King Fahd causeway and take in the staggering panoramas. The tower itself – pictured – is a spectacle to behold, sitting high above the water like a spaceship. Go for the views, not the food! Click here to learn more.
Souk Shopping
From browsing for spices and perfume to sampling the street food and picking up all manner of souvenirs, no visit to Manama is complete without a wander through the souk (or Manama Souq). This bustling market is a little oasis of traditional Arabic culture amidst the skyscrapers of Bahrain. Enter via the historic Bab Al Bahrain building.
Bahraini Brunch
Bahrain has fully jumped on the bandwagon of a la carte brunching, and most large hotels and resorts will offer a brunch event at least once a week.. Al Safir's Chocoholic Brunch at the Sheraton Hotel is one for those with a sweet tooth. Chocolate sculptures line the entrance hallways as guests are served chocolate-infused drinks and treated to a menu of cacao-laced delights. There's also plenty of sushi, shellfish and dim sum on offer. Brunch at the Sheraton is served on Fridays, and costs 22 BHD or 28 BHD if you're drinking alcoholic (€54-70 EUR).
Other things to do in Bahrain
Have you been to the Bahrain Grand Prix? Tell us in the comments about your favorite off-track activities.
The best ways to get to Bahrain for the Bahrain Formula 1 Grand Prix, plus advice on getting to the Sakhir Circuit.
Tags: bahrain f1 travel, bahrain grand prix guide, bahrain travel guide, things to do in bahrain