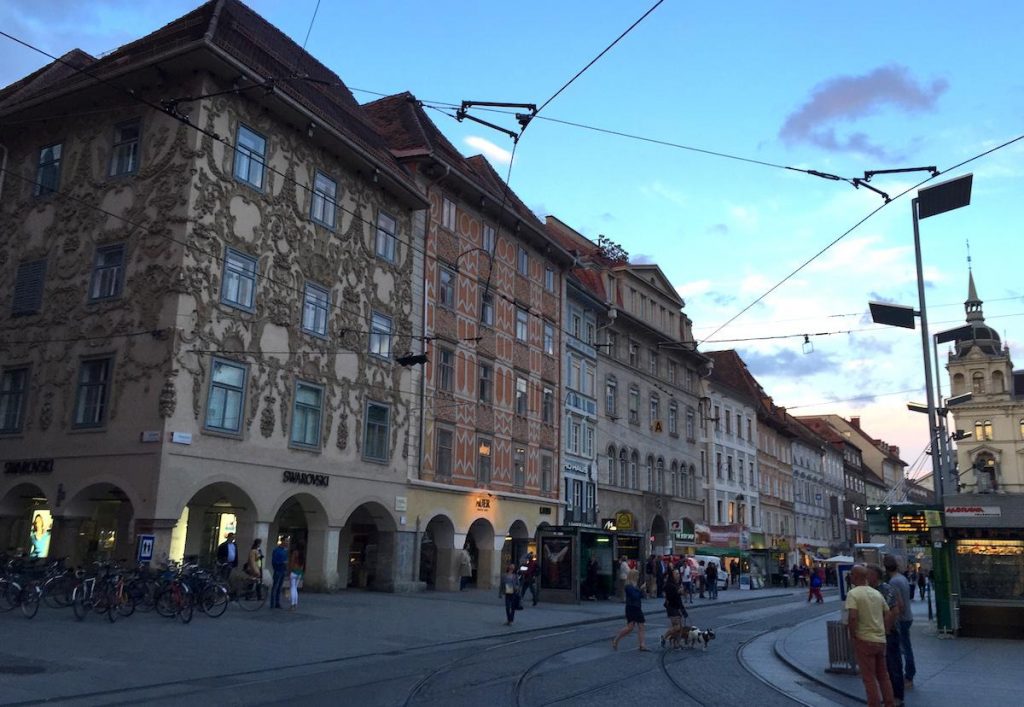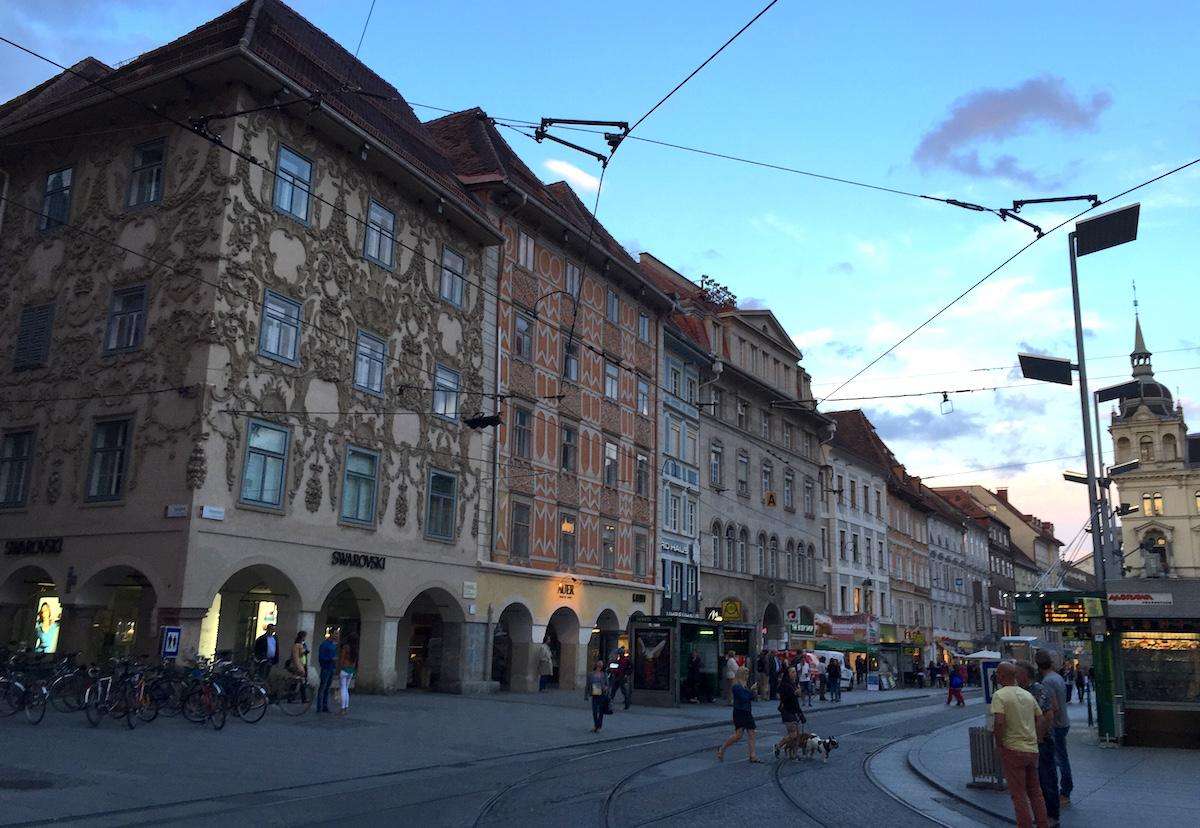 The lowdown on off-track activities at the Austrian Grand Prix, including things to do in Graz and the region of Styria. The next race is on July 7-9, 2017.
The Red Bull Ring is located in the heart of the beautiful region of Styria, known as the 'green heart' of Austria. The hilly, forested region at the foot of the Alps is popular for skiing in winter (and hiking, cycling in summer) and also famous for its tasty local fare (think hearty schnitzels and frothy beers), wineries, history and castles. Austria's second city may not have the grandeur of Vienna, but it's still an historic city with much to do. If you've organized an extra day or two before/after the race, there's plenty to see, including Schlossberg hill (with the Uhrturm clocktower) and Eggenberg Castle. Click here for Five Must-See Attractions in Graz.
If you are staying in or near Graz, there's a good selection of bars and restaurants in the beautiful Graz old town (Altstadt von Graz) to check out after a long day at the track. Head to the Hauptplatz (Main Square), where there is often some kind of F1-themed display or party, then explore the surrounding streets for restaurants and bars. There was a good vibe last year on Freiheitsplatz with several lively bars. We stayed in the north of the city and went to a busy franchise of the Hooters restaurant, which got bonus points for showing repeats of the Austrian Grand Prix from the mid-1980s. Other things to do in Graz:
Visit the Kunsthaus Graz; an interesting piece of architecture, the art museum of Graz was completed in 2003, when the city held the title of European Capital of Culture.
Open-top bus tour, every day (except for Saturday) from 11:00-12:30 (adults €17 / children €8.50)
Styriarte is an annual classical music festival and this year is devoted to the music of Beethoven (June 24-July 24, 2016); concerts take place at the Congress Center.
Been to Graz or Styria? Leave a comment with your recommendations!
Your trackside guide to the Red Bull Ring for the Austrian Formula 1 Grand Prix. The next race is on July 7-9, 2017.
Read Post
Tags: austrian grand prix, austrian grand prix travel guide, away from track austrian grand prix, red bull ring activities, red bull ring away from the track, things to do austrian grand prix, things to do in graz