The new owners of Formula 1 have agreed with the sport's governing body to change the name of F1's premier feeder series from GP2 to FIA Formula 2 with immediate effect. An eleven-race Formula 2 calendar is confirmed for 2017, with all but one race taking place on F1 weekends.
The name change was agreed at the FIA's World Motorsport Council meeting in Geneva on March 9, and brings GP2 in line with the driver development path that the FIA has been building in recent years, from entry-level Formula 4 and European Formula 3 up to Formula 1. It's unclear how GP3 fits into the plans of the FIA and the Formula 1 Group, though it does remain relatively unchanged for 2017, with an eight-weekend calendar in place on the same weekends as Formula 2.
FIA President Jean Todt commented on the name change: "Completing this process with Formula One Group and bringing Formula 2 to life is a very important step. The series will provide a fantastic opportunity for junior drivers who are looking to reach the ultimate goal of Formula 1. In recent years we have developed a hugely successful program of FIA Formula 4 championships in 12 countries around the world and the FIA F3 European Championship has become very strong and competitive."
2017 Formula 2 Calendar
This year's F2 calendar features eleven weekends (the same as in 2016), though there have been a couple of changes to the schedule. The series kicks off earlier with a return to the Sakhir circuit on Bahrain Grand Prix weekend, whilst the rounds in Germany and Malaysia have been removed. A new standalone event for Formula 2 and GP3 will be held at the Jerez circuit in Spain on October 7-8. This is the only racing round of each series in 2017 not to take place on a Formula 1 weekend.
Click here to learn more about the FIA Formula 2 World Championship.
Formula 2 and GP3 are a big part of the on-track schedule at the (mainly European) Formula 1 weekends where they share the bill. A feature race for each series is held on Saturday afternoons after F1 qualifying, and a shorter sprint race is held on Sunday mornings. The cars are also on track for practice and qualifying between F1 sessions.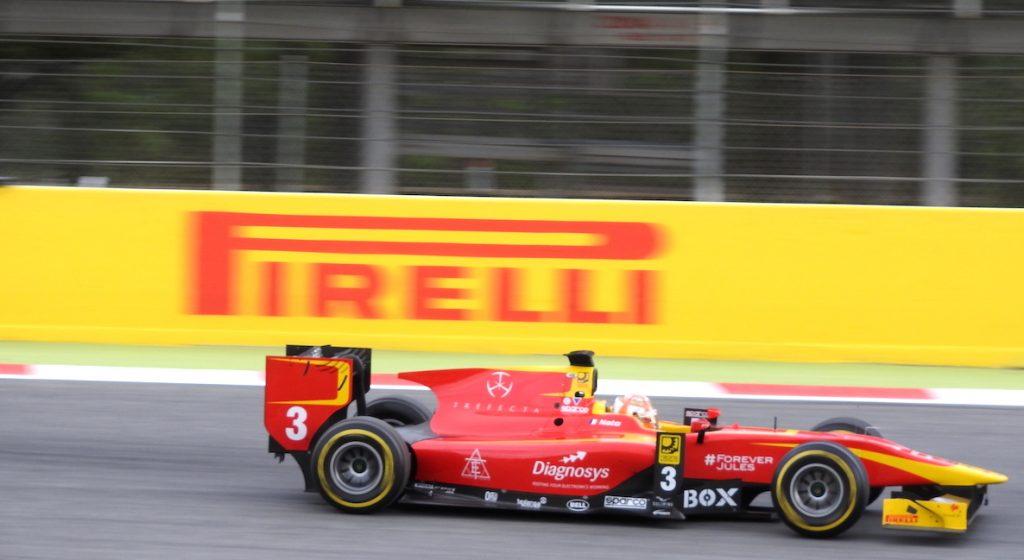 2017 GP3 calendar
The confirmed GP3 calendar for 2017 features eight race weekends, one less than last year. Germany and Malaysia have been removed from the 2017 calendar, whilst a new standalone round has been added at the Jerez circuit in Spain.

Click here to learn more about GP3.
The heart of the calendar for both Formula 2 and GP3 in 2017 is a run of five consecutive F1 races at the height of the European summer, beginning at the Red Bull Ring in Austria on July 7-9 and ending at Monza in Italy on September 1-3. Both series also visit the classic circuits of Silverstone and Spa Francorchamps before their final race at Yas Marina in Abu Dhabi in late November.
With evenly matched fields and plenty of wheel-to-wheel racing and incidents, we think Formula 2 and GP3 add a lot to the fan experience at F1 weekends. Do you agree? Leave a comment below.
Tags: f1 support races, F2 calendar, F2 calendar 2017, formula 2 calendar, formula 2 calendar 2017, gp2 calendar, gp2 renamed formula 2, gp3 calendar