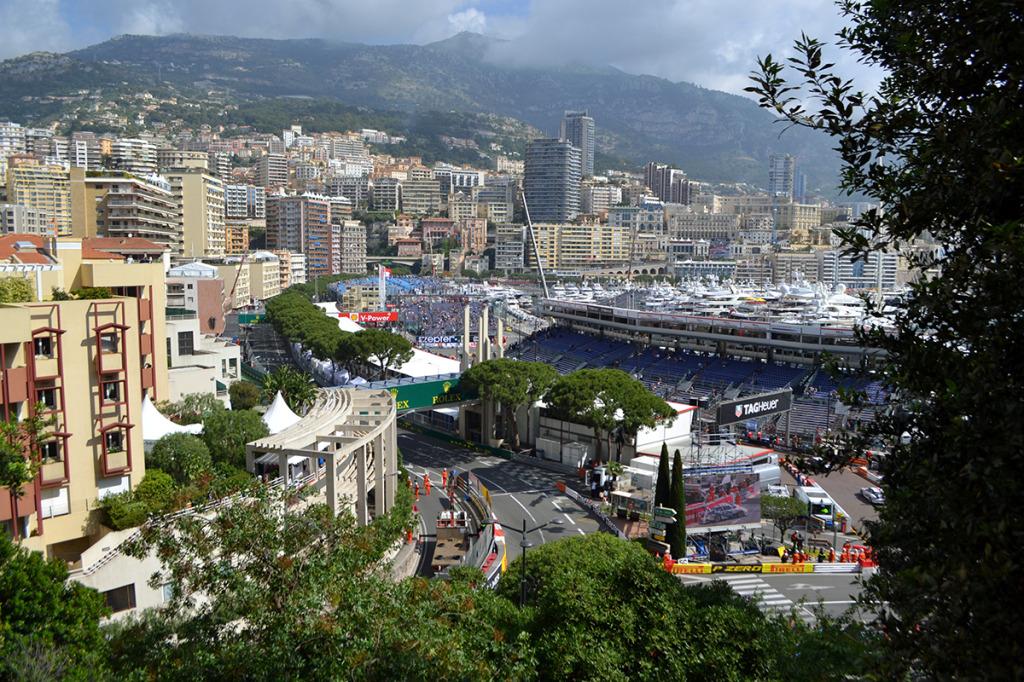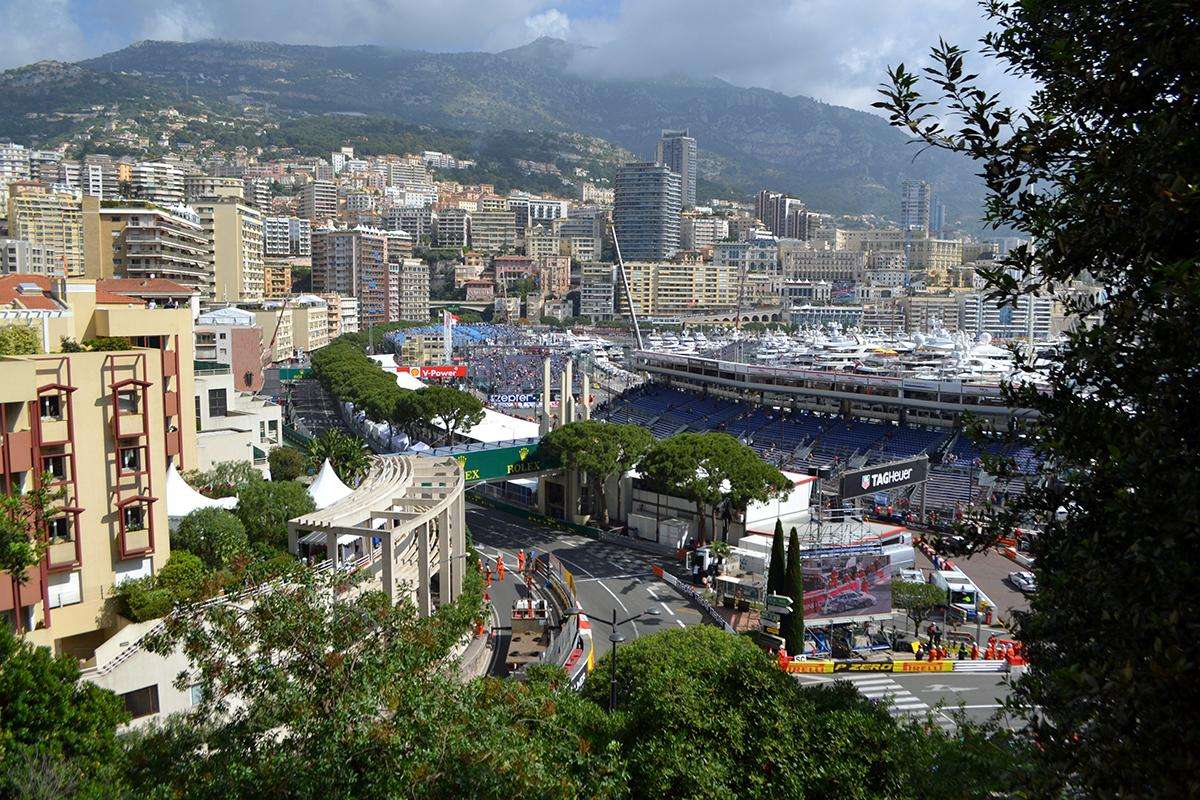 Up to date advice on the best ways to get to Monaco plus getting to the circuit and general transport advice for fans going to the Monaco Formula 1 Grand Prix. The next race is on May 25-28, 2017.
If you are flying in, the best airport for Monace is in neighbouring Nice, just 30km from the principality. Nice Côte d'Azur airport (NCE) is served by both budget and major carriers with direct flights connecting more than 100 cities, mainly in Europe but also as far afield as New York. Want to find the best prices on long-haul flights? Be sure to also check flights flying into major European hubs such as London, Paris and Amsterdam – there are plenty of onward flights daily to Nice from these hubs and it can work out cheaper than flying direct.
> Flights from Europe
Plenty of discount and full-service carriers serve Nice airport. Check Ryanair and easyJet for the cheapest deals from €100-200 return if booked well in advance. If you want to save a few Euros, it's also worth taking a look at airports further afield, such as Marseille (MRS) or Genoa Airport (GOA) in Italy.
> Flights from the USA
Average return economy airfare from $800-1200 USD. Delta and Air France have direct flights from New York to Nice (9 hours). Competitively priced carriers include Norwegian (via Oslo), Aer Lingus (via Dublin) and Turkish Airlines (via Istanbul); flights times 12-16 hours, longer from the West Coast.
> Flights from Australia
Average return economy airfare from $1500-2000 AUD. The quickest and most direct route from Australia to France is flown by Qantas/Emirates with a stopover in Dubai (total travel time from 26 hours). Other airlines make two stops, although total flight times can be comparable.
Overland to Monaco
Driving to Monaco: More than a few British petrolheads make their pilgrimage to Monaco by road, with a good run down south taking under fifteen hours. Don't forget to factor in the cost of road tolls, which will set you back around €100 between Calais and Nice Another classic motor racing destination, Le Mans, is roughly half way between the UK and Monaco and a good place to break up the journey with an overnight stay.
Hiring a car: If you are on holiday and decide to hire a car to drive to Monaco, don't forget to make sure you have insurance to cover you driving across borders. The region has an excellent motorway system which is the quickest way to get from A to B, as long as you don't mind paying the tolls. More information about driving in France can be found here.
Intercity trains to Monaco: the train network in the region is well developed. A high-speed TGV train from Paris to Nice takes around 5 hours 30 minutes and costs from €65 with regular departures day and night. From the Italian side, a train from Genoa to Nice takes under 4 hours and costs from under €30. Learn more on Seat61.
Staying in Italy? Monaco is only four hours by road from Milan, three hours from Turin and two hours from Genoa. If you are living or staying anywhere along the Italian Riviera, it's possible to make an easy return day trip to Monaco, avoiding the hassle and expense of staying in Monte Carlo itself.
By boat: not exactly overland, but definitely worth considering  for something different. Several cruise lines offer Mediterranean cruises in May which take in the Grand Prix. As well as accommodation and transfers, these cruises generally include race-day tickets to the Monaco Grand Prix (check if there is a surcharge for tickets when booking.)  A 4-day cruise taking in the race will set you back at least $3000 USD. Click here to view all the ships which will be docked in Monaco for race weekend.
Monaco: getting to the circuit
Staying in Monaco itself on Grand Prix weekend beyond your budget? Don't worry, you won't be alone. Most F1 fans stay along the coast outside of Monaco where the accommodation is more reasonably priced. Whether you are staying in Nice or surrounds (around 20km to the south), to the north in Menton (10km from Monaco) or on the Italian side in Ventimiglia (25km from Monaco), getting to the circuit is surprisingly cheap and not actually too difficult. Trains are the best option, buses are available and don't rule out driving yourself, particularly on Thursday and Friday before the big crowds descend on the principality.
Trains
The train station in Monaco (Gare de Monaco-Monte Carlo) is centrally located on the hill behind the Sainte Devote corner. Finding your grandstand is relatively straightforward and thoroughfares are well signposted. There are regular trains connecting Monaco with both Nice (South) and Menton / Ventimiglia (North), as well as places in between and further afield (see map). Travel times are reasonable, with the journey taking around 20-30 minutes for both Nice and Ventimiglia.
Tickets cost under €4 each way. Unless there are too many people and platform access is restricted (which can happen at peak times over the weekend), you shouldn't have to wait longer than 15-30 minutes for a train. Trains run later than buses (till midnight) and it's worth booking your tickets in advance to avoid the large ticket office queues, particularly when you are going home at the end of the  day. There are ticket machines as well, but you will need coins or a credit card with a chip. Click here to learn more and book advance tickets.
Buses
The number 100 bus travels a route between Nice – Monaco – Menton. Single tickets cost under €2 and can be purchased from the driver. The bus operates every 15 minutes between 6am and 8pm, but can get pretty crowded on Grand Prix weekend. Allow around 45-60 minutes for the Nice to Monaco leg and 30 minutes between Menton and Monaco. The buses stop at various central landmarks in Nice, Monaco and Menton. Click here to download the current timetable.
There is also a Nice Airport Xpress bus (number 110) which travels a similar (express) route between between Nice Airport – Monaco – Menton on a regular schedule. Tickets cost €20 one way and €30 return.
Helicopter transfers
If you're visiting the Grand Prix for a special occasion, why not consider booking a helicopter transfer from Nice to Monte Carlo? Prices start from €120 per person each way with Heli Air Monaco; the journey takes under 10 minutes.
Drive yourself
The A8 motorway is the quickest way to get to Monaco from both the French and Italian sides. This motorway does have tolls, but is much quicker than the scenic routes which wind around the coast and are better suited to a leisurely drive (preferably in a cabrio). Monaco is well signposted, but you should still have GPS navigation.
In 2014, we stayed on the Italian side in Sanremo and had no problem driving to the circuit on Thursday and Friday. Both days we parked in the football stadium in Fontvieille and although our GPS did take us through the centre of Monaco, we didn't experience any problems with closed roads or significant traffic. We even got to drive on the circuit on Friday afternoon on our way home. Read our trip report here.
With much larger crowds descending on Monaco on Saturday and Sunday, we would recommend you leave the car at home on the weekend and take the train or the bus. Read Trackside for more information about parking in Monaco.
Getting around in Nice
The airport express buses are the best way to get from Nice Airport to the centre. Bus numbers 98 and 99 run every half an hour and cost €4 per passenger – just ask for a passe du jour so that you can use your ticket all day. Other bus services are as cheap as €1.50 each way, and bus 23 runs from terminal one only to the central Nice train station in, Gare Nice Thiers. Click here for more information. The closest train station to the airport is Nice St Augustin, which connects with Nice, Monaco and the Italian border to the north, and back to Cannes and Antibes travelling south.
With over one hundred bus & tram routes on the Lignes d'Azur throughout Nice, travel is easy and inexpensive. Flat fares on public transport are a pocket-pleasing €1.50 each way and a passe du jour allows you a whole day's unlimited travel for €4. Be warned that the full bus service stops quite early in Nice, at around 8pm. Several – but not many – night buses run till the early hours. Trams uses the same ticketing system as buses, and operate from 4.30am to midnight.
Taxis are notoriously expensive in Nice, especially for tourists on this particular weekend. Agree a fare before you travel or insist that the meter stays on for the duration of your journey. No fare within Nice should come to more than €20, and if you're getting a taxi to Monaco you shouldn't pay more than €70.
Have you been to the Monaco Grand Prix? Leave a comment with your tips on getting to the track!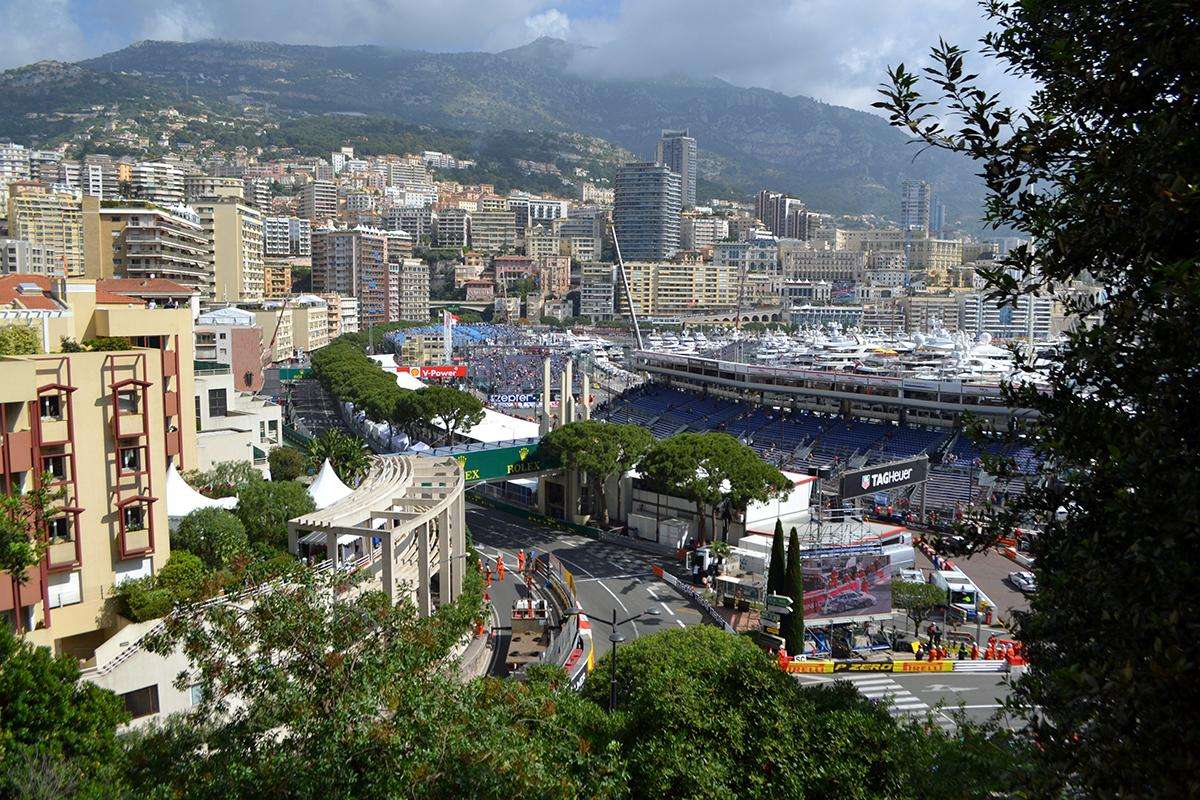 Where to stay for the Monaco Grand Prix. Best rated hotels in Monaco, Nice, and further afield.
Tags: 2017 monaco grand prix, bus to monaco, getting around monaco f1, getting around monaco grand prix, getting to monaco grand prix, getting train from nice to monaco, grand prix transport monaco, monaco grand prix transport, nice to monaco on grand prix weekend, public transport nice monaco, train to monaco f1, trains to monaco grand prix, transport monaco f1