The best ways to get to Spa Francorchamps for the Belgian Formula 1 Grand Prix. The next race is on August 25-27, 2017.
Spa Francorchamps is one of the few tracks on the current F1 calendar with a true countryside location, some distance from the closest major cities. Driving is probably the most convenient way to get to the circuit, but trains and buses are also available.
All images © F1Destinations.com. The Editor went to the 2015 Belgian Grand Prix.
Flights to Spa
The Spa Francorchamps circuit is close to several airports serving a range of destinations, mainly in Europe but also as far afield as the Middle East, Asia and the USA:
If you want a better selection of flights and don't mind a longer drive to the circuit, it's also worth considering Dortmund Airport (225km north east of Spa), Amsterdam Schipol Airport (285 km north of Spa), Frankfurt Airport (300km east of Spa) or even Paris Charles de Gaulle Airport (400km west of Spa).
Getting to Spa Francorchamps by train & shuttle bus
If you choose to stay in one of the larger regional cities (Aachen, Brussels, etc) and take the train to the circuit each day, you'll need to a ticket for Verviers Central station, the closest major train station to Spa Francorchamps. Shuttle buses from Verviers to Spa (bus 294 or 395) run regularly on race weekend with a journey time of 45 mins. Trains from Luxembourg stop at the Trois Ponts station, from where you can take the 294 bus to the circuit (40 minutes travel time). Click here for more information on getting the train/shuttle bus to Spa.
Sample train travel times (not including 40-45 minute shuttle bus):

Liege (BE) to Verviers : 20-30 mins
Brussels (BE) to Verviers: 75-120 mins
Charleroi (BE) to Verviers: 100-160 mins
Maastricht (NL) to Verviers: 70-75 mins
Cologne (DE) to Verviers: 80-105 mins
Luxembourg (LU) to Trois-Ponts: 90 mins.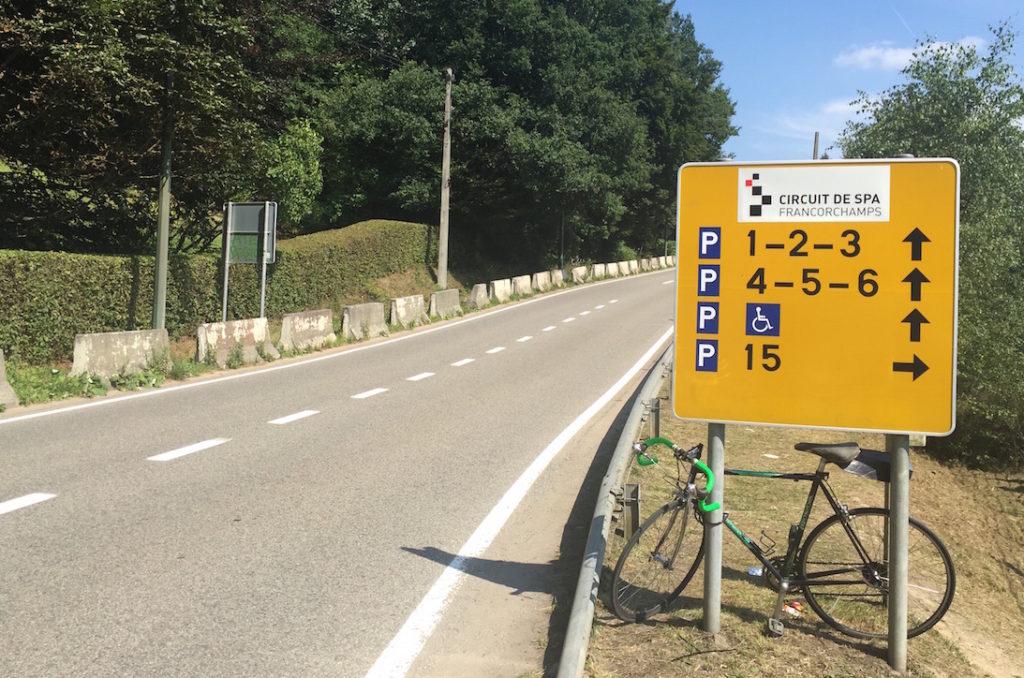 Driving to Spa Francorchamps
The easiest way to get to Spa is by car. The circuit is close to the E42 motorway, which connects to a network of other major roads and big cities in the region. Make sure you have GPS or navigation on your smart phone and you will find the circuit easily. There's also plenty of signposting, especially on the small country lanes once you have left the motorway. Don't forget that you also need to buy a parking sticker for one of three main carparks next to the circuit. Remember that  the traffic will get progressively worse as the weekend progresses.  Don't be in a hurry to leave the circuit at the end of the day, for example. Thousands of British fans make the pilgrimage to Spa each year in their cars. The closest ferry is from Dover to Dunkirk, which costs around £90 including two adults and a car on Grand Prix weekend (with DFDS). More information:
Free buses for Sunday-only ticketholders
If you have purchased special Sunday-only tickets, then you are entitled to FREE bus travel on race day to/from the following regional cities: Brussels, Charleroi, Namur, Wommelgem, Brugge, Leuven, Gentbrugge, Mons, Maastricht, Liege, Aachen and Luxembourg. Click here for more details, including departure times and meeting points in each city.
Any tips on getting to Spa? Leave a comment below!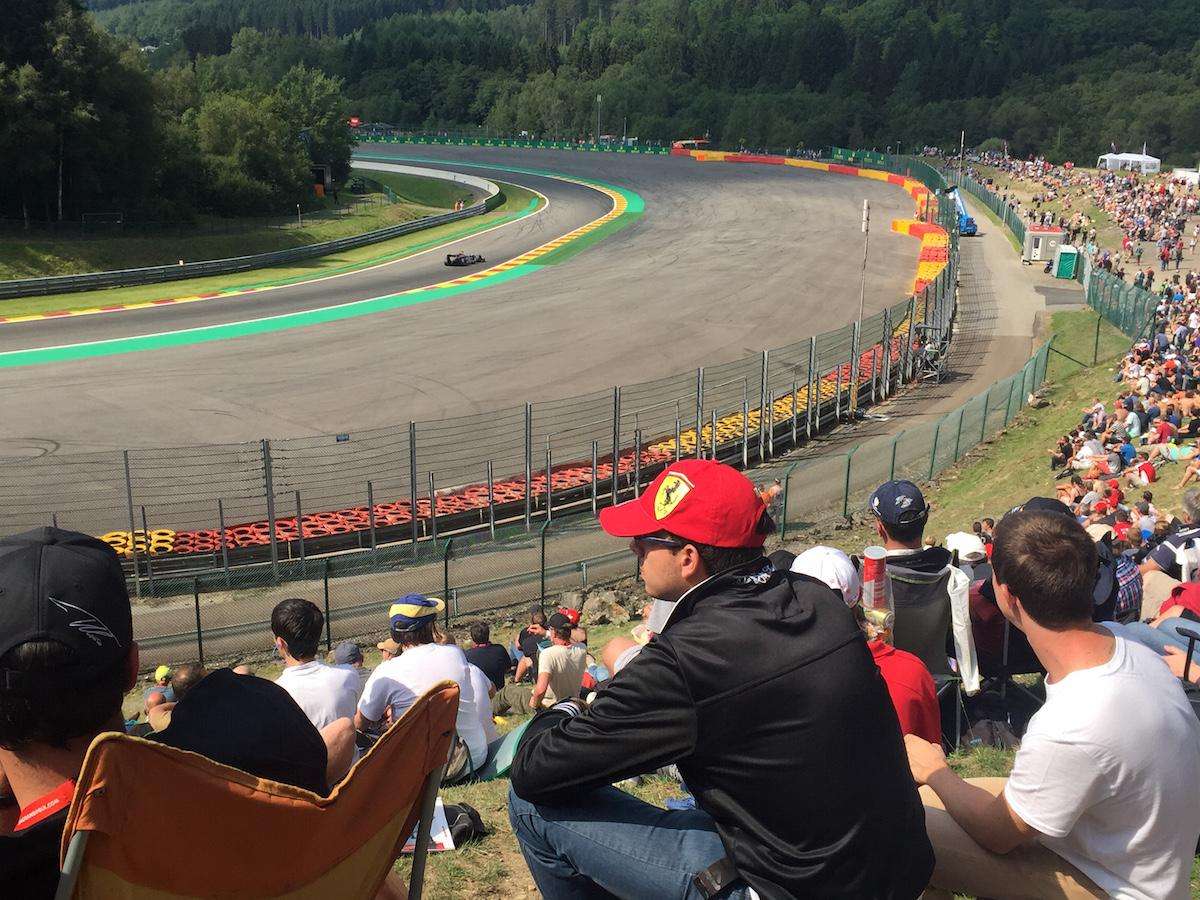 Your guide to getting the most out of your trackside experience at the historic Spa Francorchamps circuit for the Belgian Formula 1 Grand Prix.
Tags: belgian grand prix, belgian grand prix spa francorchamps, getting to spa for belgian grand prix, how to get to belgian grand prix, how to get to spa francorchamps