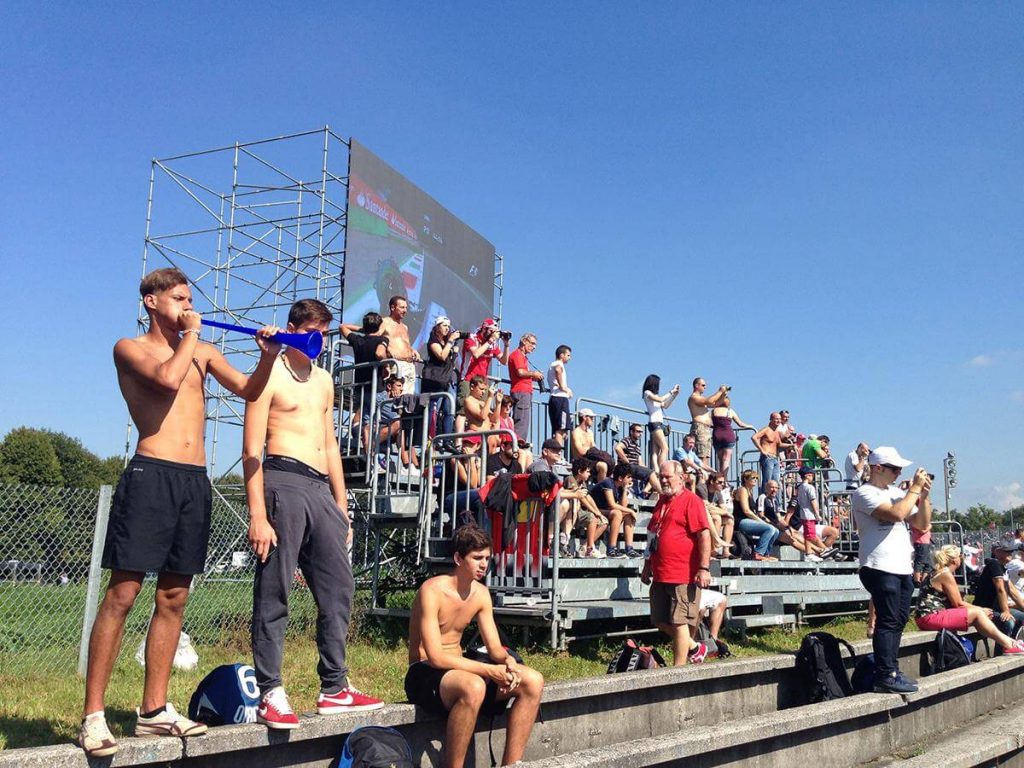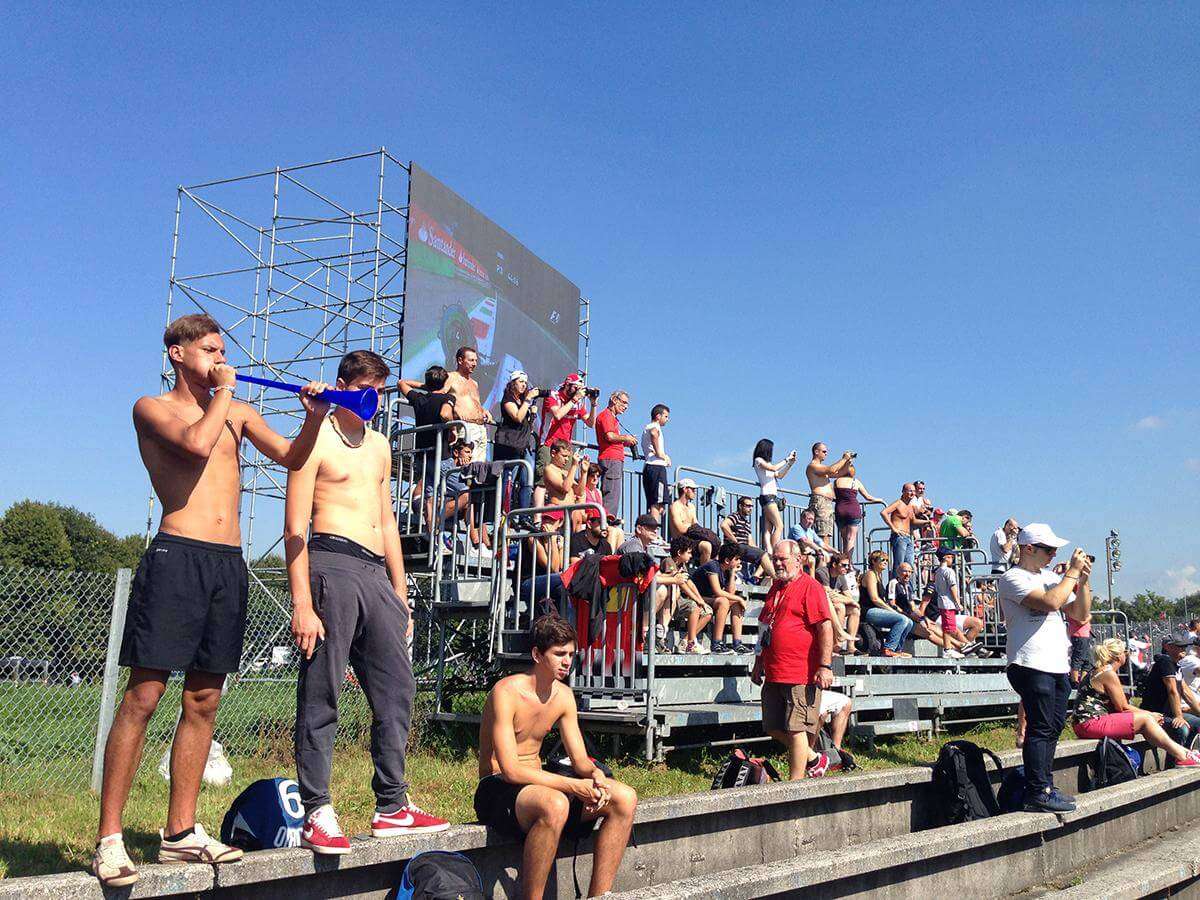 Use our budget planner to work out the cost of your trip to Monza for the Italian Formula 1 Grand Prix. This year's race is on September 1-3, 2017.
The Italian Grand Prix at Monza offers relatively good value for the F1 fan. There are some decent lower priced tickets on offer (e.g. General Admission, main straight bleachers), though accommodation costs do get inflated on Grand Prix weekend. Milan is a major transport hub and is well located within Europe, so it's possible to get to the race cheaply and easily.
Average costs below are per person based on a stay of 3 nights with race tickets, accommodation and spending money. The prices do not include flights (or other travel costs) required to reach Milan.
Cheap Charlie
Weekend cost approx €295 ($315 USD)

3-day General Admission ticket = €100
Trackside camping for 3 nights = €75 (per person with tent)
Daily budget: €49 x 3 = €120
The Cheap Charlie stays in a hostel, buys the cheapest weekend ticket (General Admission),  takes their own food and drink to the race, doesn't drink alcohol trackside and either makes their own food away from the track or eats at budget restaurants such as McDonalds. If possible, the Cheap Charlie will look to eliminate the cost of accommodation altogether and either stay with friends or couchsurf.
Average Joe
Weekend cost €720 ($769 USD)

Mid-price 3-day Grandstand ticket = €255
Mid-range hotel in Milan for 3 nights = €225 (per person)
Daily budget: €80 x 3 = €240
The Average Joe buys a low to mid-range Grandstand ticket for the weekend, stays in a 3-star hotel or apartment, buys food and drink trackside, and can afford a reasonably priced restaurant meal at night as well as a few drinks at the pub. Average Joe's budget doesn't stretch to anything more than the cheapest of the merchandise items on sale at the track.
Extravagant Eddie
Weekend cost approx €1475 ($1575 USD)

Three day Central Grandstand ticket = €650
4-star hotel in Milan for 3 nights = €375 (per person)
Daily budget: €150 x 3 = €450
The Extravagant Eddie buys the most expensive Grandstand seat on offer, stays in a decent hotel and goes out to some of the city's best restaurants and clubs. They will take taxis rather than public transport and spend up big on merchandise at the track. They may risk blowing their budget with a trip to the trackside Casino.
Click here to find out the average daily tourist spending in Milan. Have you been to the Italian Grand Prix. Leave a comment with your Monza money-saving tips!
Get the most out of your trackside experience at Monza for the Italian Formula 1 Grand Prix.
Tags: budget for italian grand prix, budget planner italian grand prix, cost of going to italian grand prix, costs to go to italian grand prix, how much f1 weekend monza, italian grand prix, Monza