Editor
Andrew Balfour is the Founder and Editor of F1Destinations.com. He originally hails from Adelaide, where he went to his first F1 race way back in 1987. He's been resident in Europe for almost 15 years and travels regularly to F1 races around the world.
Editor's Latest Posts
The lowdown on the best grandstands and viewing areas at Sepang for the Malaysia Formula 1 Grand Prix. This year's race is on September 29 to October 1, 2017.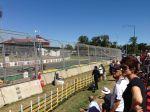 Useful information to help you get the most out of your Albert Park trackside experience at the 2017 Australian Grand Prix in Melbourne on March 23-26.
We recently caught up with Dominik Giestheuer from Austria, who has travelled to an impressive 49 Formula 1 races!
Facts, background and history of the Chinese Grand Prix at the Shanghai International Circuit.
Start planning your trip to the Chinese Formula 1 Grand Prix in Shanghai.
Richard from Guatemala first went to the 24 Hours of Daytona in 2015 and hasn't missed a race since. Here's his report and tips for fellow fans considering making the trip to Florida's legendary speedway.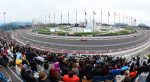 Planning a trip to the Russian Grand Prix? Read our guide to help you choose the best tickets for the Sochi Autodrom.
Background information and history of the Australian Grand Prix at the Albert Park street circuit in Melbourne
Useful travel information to help you start planning your trip to the Australian Grand Prix in Melbourne.